The countdown to our five favourite Xbox 360 games of the last five years concludes today with the title that has consumed more of our time than any other game.

Here's a re-cap on the games that we've already covered...

5. The Orange Box
4. Halo Reach
3. Grand Theft Auto IV
2. Mass Effect 2

Number 1 - The Elder Scrolls IV: Oblivion
The world that Bethesda created for Oblivion is stunning. When you first break out of the castle at the start of the game and step out into the continent of Cyrodil and see the hills stretching as far as the eye can see and the river glistening under the morning sun, it's a magical moment. The huge sandbox environment is a delight to explore, with dungeons and shrines full of treasure to loot, and numerous towns to visit brimming with life. Developing your character and seeing him grow in so many different areas is an addictive mechanic. Whether you're scouring the river beds for Nirmroot to make potions, or rising up the ranks in the various guilds, Oblivion sucks you into its game world with a mixture of great production values, enjoyable quests and an addictive levelling up system.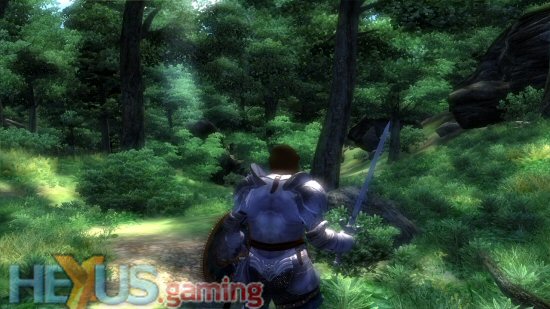 Click for larger image



Like any RPG, to get the most out of your Oblivion experience you need to be in it for the long haul, but give it a chance and you'll be hard pressed to find a game that will reward you better.