Overview and contents
When unboxed, the first thing you'll notice is that the OSD is a small device. The pictures can be a little misleading but this device measures just 14 x 14 x 3.2 cm and weighs only 230g, small enough to fit alongside any media setup.
Not that you'll need to hide it away mind you, it's a very smart looking device with a shiny black finish. The stand feels a little flimsy, but we'd rather a flimsy stand than no stand at all.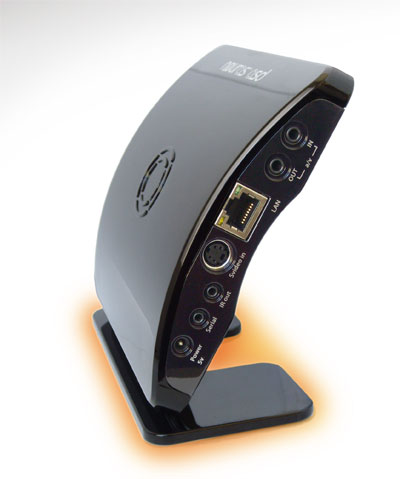 The Neuros OSD comes complete with:
Standard A/V RCA Interface Cables (European units also contain SCART adaptors)
110-240V AC/DC Power Supply
Stand
IR Blaster
Remote Control
Abbreviated Users Manual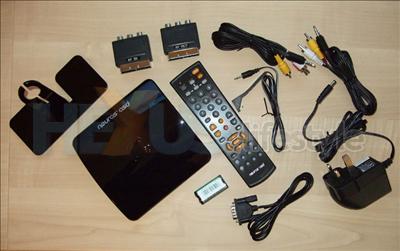 One slight concern is that upon opening the box, you're first greeted with what I would define as a startling red alarm. A piece of paper urging users to "upgrade firmware immediately!". The device is user friendly, but this note certainly isn't the way to appeal to an everyday user.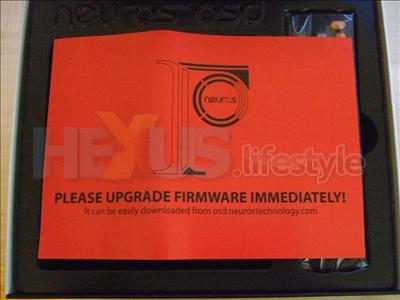 The device itself is well constructed and well labelled. I'm quietly confident that just about anybody could hook this device up to their system, all ports are clearly labelled and everything is where you'd expect to find it.