Introduction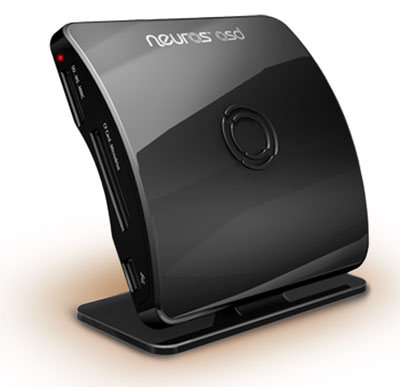 Today we take a look at a device from Chicago-based company, Neuros Technology. The Neuros OSD, of which the OSD stands for Open Source Device, promises to connect to your TV or home theatre system and allow you to archive all of your DVD and video content.
The OSD, successor to the Neuros MPEG 4 Recorder, runs Linux-based software and features a embedded dual-core multimedia processor. What sets the Neuros OSD apart from other devices on the market is its open-source nature. Going in a direction completely alien to most manufacturers, Neuros hopes for its customers to hack its product and in turn, make it more powerful. In aid of that goal, guides on hacking the OSD, in terms of both hardware and software, are openly available on the official Neuros Technology website.
If hacking isn't your cup of tea, the OSD could still be the device for you. Neuros claim the device is as "easy to setup as a VCR" and though I wouldn't quite go as far as to say that, it is easy to use and does do what it says on the box; record anything, store anywhere, play everywhere.
The Neuros OSD seems to have all the right ingredients, let's see if it delivers.