LG's next flagship smartphone, the LG G5 has been confirmed for launch at an event just ahead of the start of MWC 2016 in Barcelona. Like Samsung, LG has chosen Sunday 21st Feb to launch its great new hope on what is dubbed 'LG G5 Day'. As the invitation hints, LG's new top smartphone will come along with 'new friends', which are expected to be other handsets and possibly some VR hardware.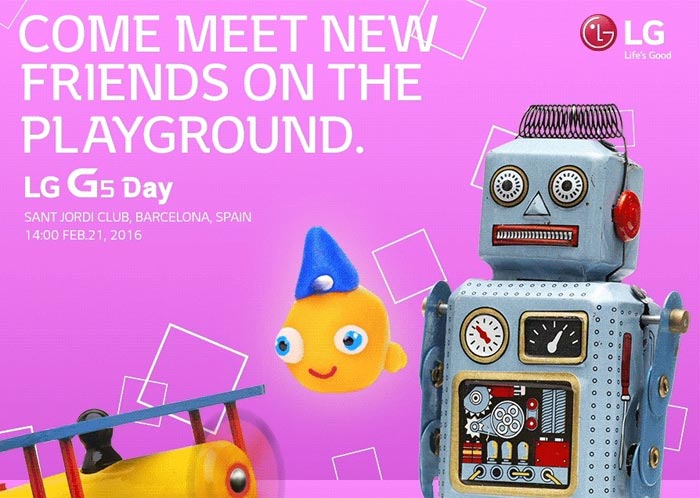 As well as the above MWC invitation, LG has been Tweeting lots of pictures featuring the number five. You can see look through these here, (and below) there might even be some new ones by the time this report is published. All these teases are well and good, but what should we expect of LG's next flagship smartphone?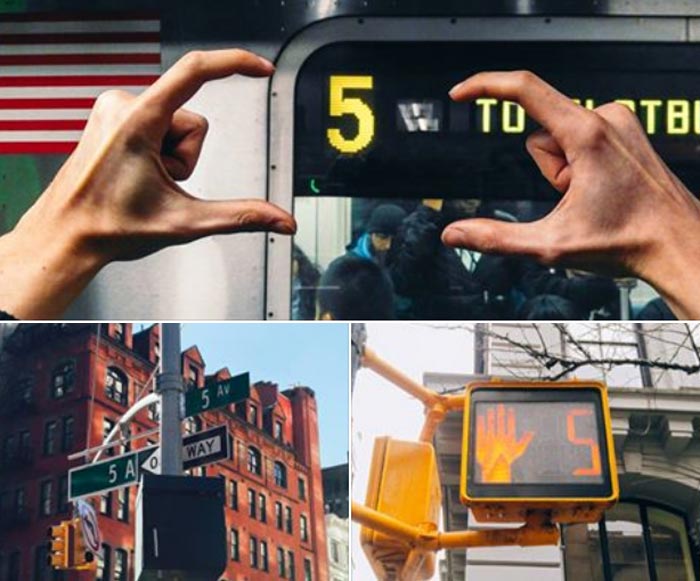 According to details from various leaks and reports compiled by ZDNet I have created a bullet point specification list for the upcoming LG G5 below:
Display: 5.3-inch screen with a 2560 x 1440 resolution, plus a second smaller 160 x 1040 display for notifications etc
CPU/Memory: Qualcomm Snapdragon 820 SoC with 3GB of RAM and 32GB storage
Cameras: dual-lens rear camera providing 16MP and 135-degree wide-angle captures, dual flash, laser and RGB sensor autofocus, 8MP front facing camera
Design: metal unibody with capped slot for replaceable battery (see image below), microSD. Measurements of 149 x 73.9 x 8.2mm. Volume controls moved to the side.
Other: 2800mAh battery (removable), finger print sensor, Android 6.
The above specs do seem appealing, with the new Qualcomm Snapdragon 820 SoC powering a smartphone with great screen, cameras, and offering a user replaceable battery in a premium package. It will be interesting to see the final product and what LG does to appeal, like last year's LG G4 leather finishes.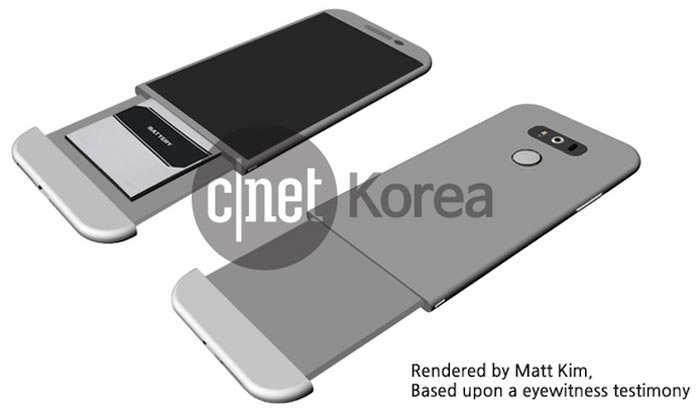 What about the 'new friends' mentioned on the LG MWC invite? We might well see some more smartphones in the LG G5 range but the second biggest announcement from LG could be the LG 360 VR device, as hinted at by @evleaks a few hours ago.