Earlier this week we reported upon a surprise new entrant into the smartphone market. The Commodore PET Android smartphone was launched, offering a pretty well specced device which will come with special edition C64 and Amiga computer emulators built-in. Now another iconic non-smartphone related firm has turned up at the smartphone party with a new device in tow.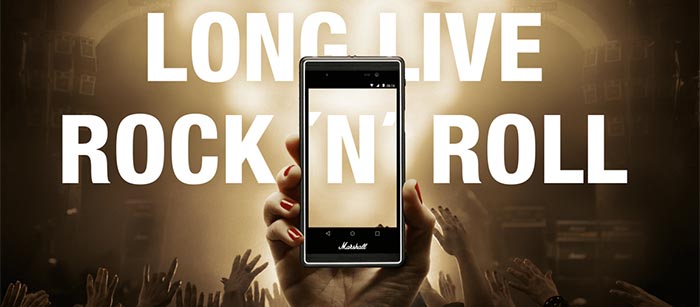 Marshall, the world famous heritage British amplification firm, has launched the Marshall London. As you might expect, the device is geared towards loud music lovers and claims to be "the first smartphone that puts music on the main stage". The firm appears to have put quite a bit of thought into the design – both the hardware and software – to best appeal to "fans of the loud".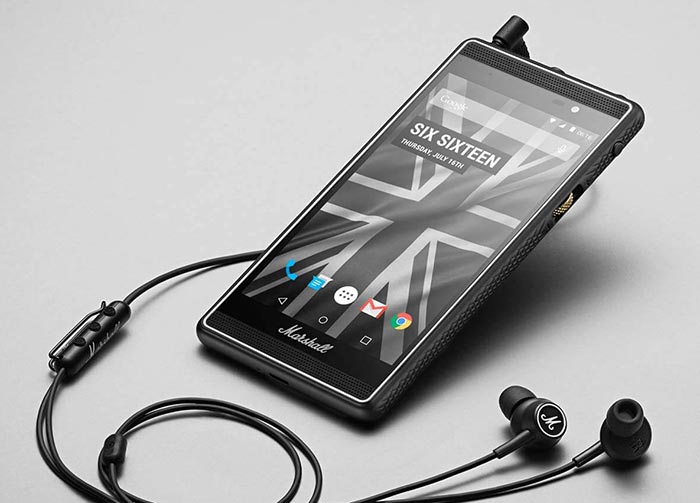 Looking at the hardware first, the Marshall London has quite a number of USPs. The device is equipped with a Wolfson WM8281 Audio Hub "dedicated hifi-grade sound card", dual speakers offer enhanced bass and its stereo microphone is said to be "perfect for recording on the go," featuring a noise reduction system. On the top of the phone there are two headphone jacks so folk can share music – with independent volume levels. A dedicated 'M' button opens your music player of choice. The London is equipped with brass buttons and a brass analogue scroll wheel (which probably goes up to 11). Finishing off the classic Marshall look, the back of the phone is textured with a black Tolex look material.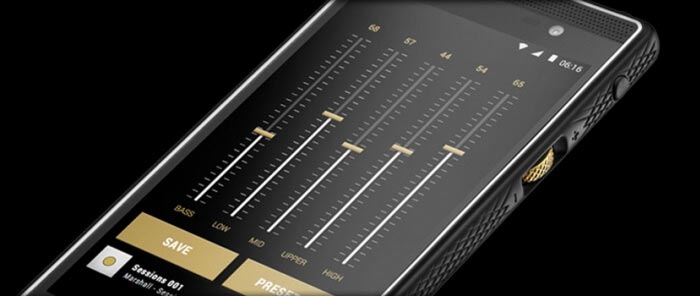 For software Marshall has added plenty of audio-specific tools. The London's pre-installed music player supports FLAC, mp3, mp4, AAC and many more - you fire it up with a press of the 'M button'. Marshall has also implemented a global wide equalizer for users to tailor the sound output. Furthermore there's the LoopStack 4-channel recorder and a DJ app with twin turntables pre-installed to help you to make music on the go. The software runs on Android Lollipop 5.0.2.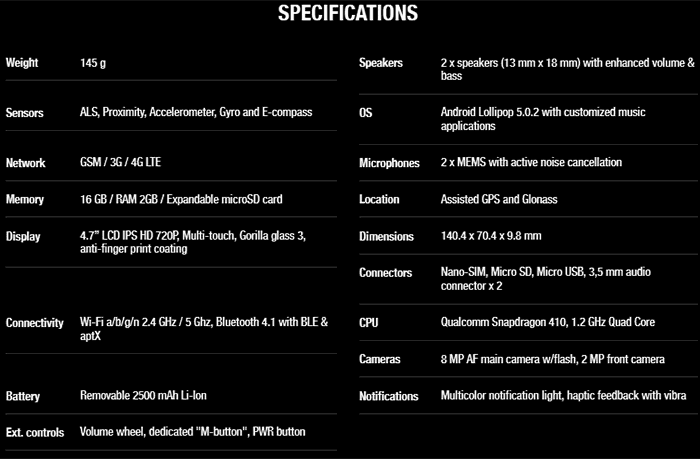 Seen simply as an Android smartphone the Marshall London has what you would probably call mid-range specs, as you can see in the table above. However if you like the look/feel and the audio niceties then you might think it's worth the premium. Pre-ordering has opened now in 22 countries worldwide and deliveries will start in late August to mid-September depending upon your region. Pricing is set at £399 in the UK.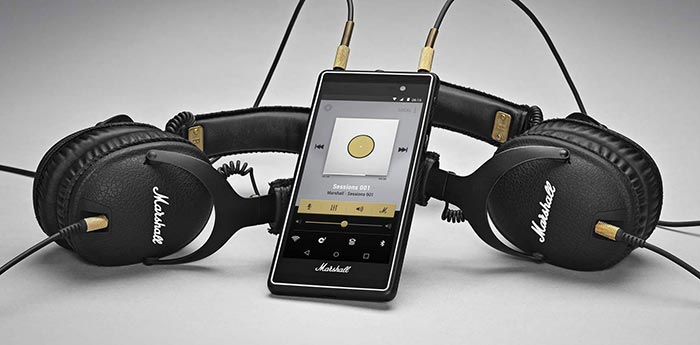 This isn't the first 'rock' smartphone. Back in 2010 the myTouch 3G Fender Eric Clapton smartphone was launched by T-Mobile and HTC.