Essential CEO and ex-Googler Andy Rubin has been teasing his company's second smartphone via Twitter. Starting with a video, Rubin, highlighted the colour-shift material which covers the backs of his new smartphones. However, the bigger story is the form factor evident at first glance of this design from almost any angle. The official Essential Twitter account has since joined in with the sharing and hash-tagged the smartphone design 'Project GEM'.
The Essential PH-1 was Essential's first and only smartphone, so far. Announced in May 2017, and shipping from August the same year, it was the first mainstream device to feature a top of screen notch in its otherwise 'edge-to-edge' screen. The PH-1 was discontinued in December last year but a follow-up device promised, and it continues to be updated, reports Engadget.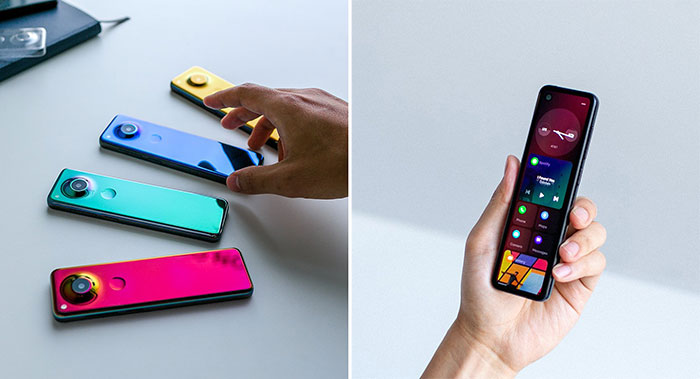 Project GEM, or the PH-2, is characteristically long and thin. It looks approximately the same size as a popular 5.5 to 6-inch device sliced in half lengthways. Of course portability is am desirable feature for a phone, but many are asking about the compromises and limitations such a big change will precipitate.
As well as highlighting the colours, and hence showing off the volcano-like camera bump with finger print sensor below, Rubin trumpeted the PH-2's "new UI for radically different form factor". A version of what loks like Google Maps appears usable on the screen, but one would have to ask about other apps designed without such care for useful responsive layout on left-field screen aspect ratios.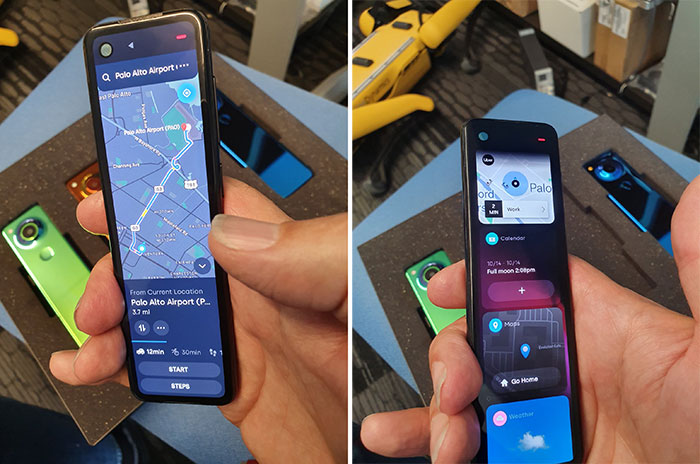 Last year Rubin touted the combination of a relatively small smartphone screen and better voice commands as a combination that can reduce smartphone addiction. It will be interesting to see if such a feature is an advertised bonus of the PH-2. If not, how else will this be marketed in a world where smartphone screens are now commonly 6-inches in diagonal, and others are looking at foldable or dual screens to increase our pocketable device screen areas?