Corning Gorilla Glass continues to improve with the announcement of version 6 yesterday. The new generation of tough cover glass, popular in devices such as smartphones and tablets, is of course, the most durable yet. Corilla Glass 6 has been formulated to deliver "unprecedented protection against multiple drops," an all-too-common accident faced by smart device owners, often needing pricy repairs.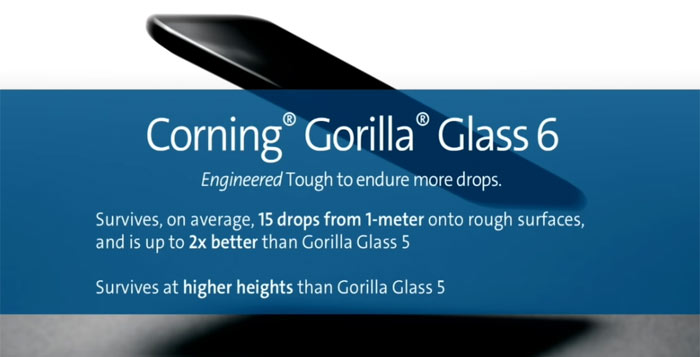 "As consumers become more dependent on their smartphones, the opportunity for potentially damaging drops is also on the rise. Now more than ever, it's critical that the cover glass provides outstanding protection," said John Bayne, VP & GM at Corning. Bayne went on the say that Gorilla Glass 6 has been engineered to survive drops from higher heights, and on multiple occasions. Scratch resistance qualities remain unchanged compared to Gorilla Glass 5.
Corning asserts that Gorilla Glass 6 is an "entirely new material," designed to address the challenge of multiple drops. In lab tests the glass survived 15 drops from 1 metre onto rough surfaces, a result that "is up to two times better than Gorilla Glass 5". If your phone has a rival glass composition, such as soda lime and aluminosilicate, you will be lucky if it survives the first drop, says Corning.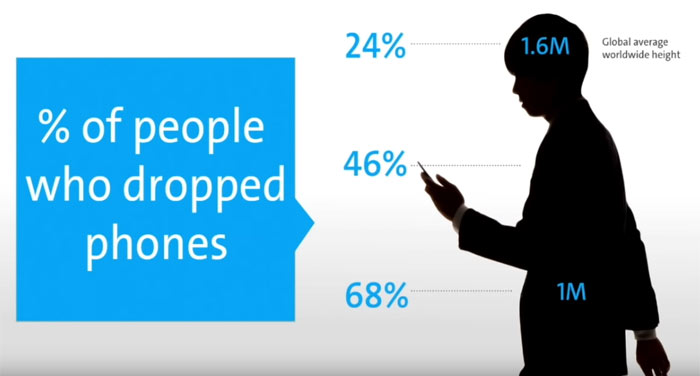 Another design tweak to the material makes it more suitable for devices that feature glass front and back (a growing trend). Corning hopes its new Gorilla Glass 6 will keep it on the check list of desirable specs for smart devices. More than 6 billion devices by more than 45 major brands have featured Gorilla Glass over the years (since its 2007 debut).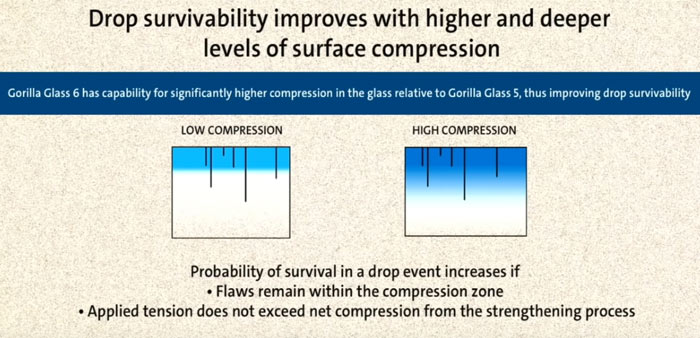 Gorilla Glass 6 is in production and in testing by multiple customers. However, it might be "several months" until it is first seen on shipping devices.