There are plenty of high-performance smartphones around but not that many are aimed squarely at the gaming market. Of course there is the Razer Phone, which we reviewed on HEXUS back in November last year. Serious competitors emerged at MWC in March, when we saw signs that ZTE was preparing a quad-fan-cooled smartphone for gamers, and heard that the Xiaomi subsidiary, Black Shark, was working on a new gaming smartphone. Today there is quite a bit more news about the Black Shark gaming phone to share.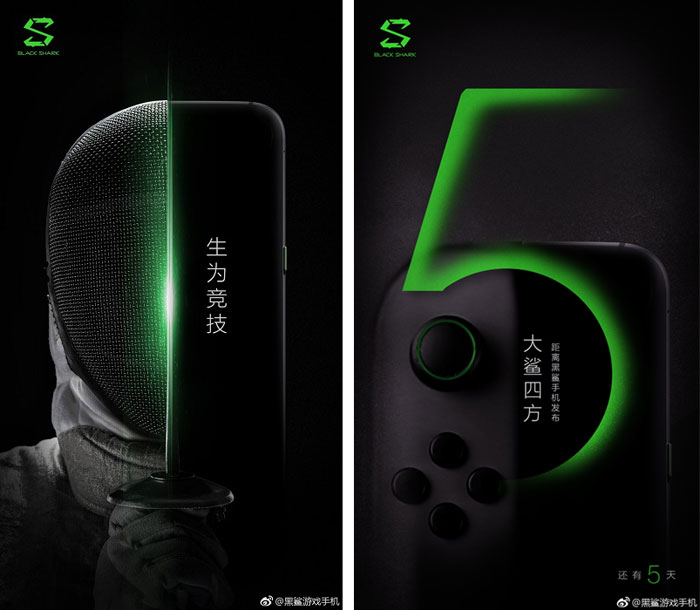 Starting with the official news, you will see the Black Shark gaming phone launch on Friday 13th April, at 15:00 Beijing time. That is at 8am UK time on the same day. Launch date and time was confirmed by an invite, as shared by GSM Arena, last week. On Friday Black Shark followed up with an image of a fencer's protective gear accompanied by the phrase "born to compete". The next day we got a countdown image telling us we would only have to wait "5 more days" for the reveal.
In the above images there are some clues to what will arrive on Friday 13th. In the fencing image we see the half of the rounded profile of the upcoming Black Shark with just a single power button on its right hand side. The volume rocker must be on the other side…
Another official image indicates that there will be a Qualcomm Snapdragon 845 at the heart of this smartphone. Meanwhile media reports indicate the following key specifications; 8GB RAM, tall OLED screen with under display fingerprint scanner, dual rear cameras with flash. There is a Geekbench result available for you to ponder over, too.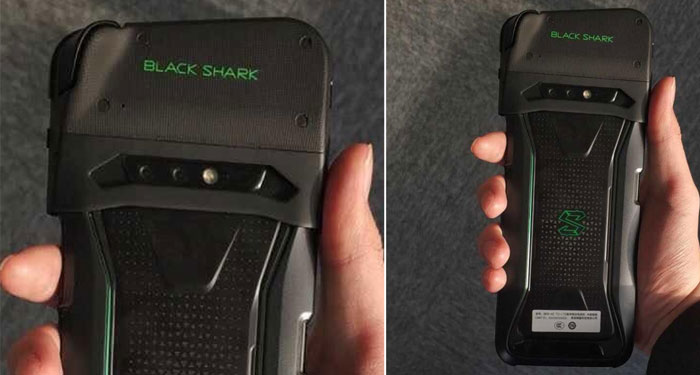 Earlier today GSM Arena shared the first live picture of the back of a Black Shark smartphone (see above). In the image the sleek rounded phone seems to have been kitted out with a snap-on gaming back cover. It is thought that the gaming cover will include a button array, joystick(s), and triggers - and that it could include an expanded battery pack. The extended battery is a good idea as smartphone gaming can be power-sapping. Roll-on Friday, so we can clearly see what Xiaomi and Black Shark have lined up.