You may or may not have seen Energizer brand phones and smartphones before. These are mobiles with typically strong battery performance, manufactured by Avenir Telecom. A recent example is the modern 'Edge' style Power Max P600S which packs plenty of modern and attractive features alongside a 4,500mAh battery (said to provide standby of 16.5 days and talk time of 12 hours). However, Energizer has created a new device which it will unveil at the MWC 2018 which goes all-in on battery life - boasting a 16,000mAh battery.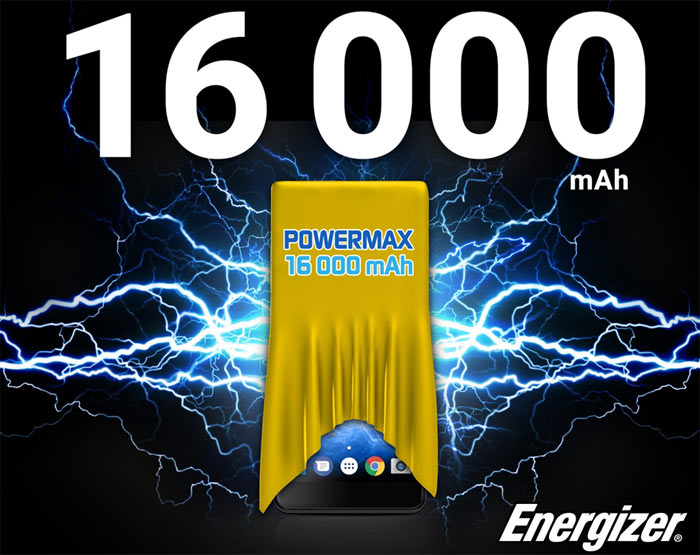 Today I got an email from Energizer / Avenir teasing the new Energizer Power Max P16K Pro. The message contained the above image, with just a brief description of a new "upscale smartphone" which packs an "unsurpassed 16,000mAh battery". It comes with the following other key features; a 5.99-inch 18:9 FHD screen, 6GB of RAM and 128GB storage.
For those concerned about how 'fat' this smartphone might be, Energizer assures me that "while it contains the world's most impressive battery, this newly launched smartphone boasts an ultra slim design". Its previous 5.99-inch Power Max P600S design was 9.8mm thick with 'just' a 4,500mAh battery so your guess is as good as mine concerning how chunky the P16K Pro might be. That's all the info about the phone I received except for a teaser video link - which lead to a blank page.
Looking for further information on the device, which will be launched on Sunday 25th August at MWC 2018, I found that GSM Arena has already compiled a specs list from its sources. Below you can find a fuller bullet point list of major features confirmed for the Energizer Power Max P16K Pro 6:
Display: 5.99-inch 18:9 FHD (1080 x 2160 pixels) IPS screen
Processor: Mediatek MT6757CD Helio P25 Octa-Core with Mali T880MP2 GPU
Memory: 6GB RAM, 128GB storage, no card slot
Cameras: back 13 MP + 5 MP, phase detection autofocus, dual-LED dual-tone flash, plus 8MP selfie camera
Connectivity: NanoSIM cellular, Wi-Fi 802.11 a/b/g/n, BT4.2, FM radio, GPS, USB Type-C connector
Other: Android 8.0 (Oreo), Fingerprint sensor, battery is non-removable
Unfortunately GSM Arena doesn't have the size and weight details either.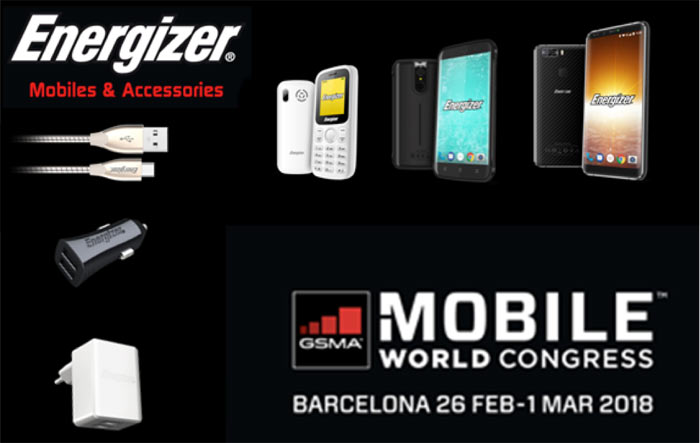 It will be interesting to discover those missing details, plus the price and availability. Avenir / Energiser distribution partners include the expected and the unusual. For example its phone products are available through Amazon, Media Markt, fnac, The Phone House, and Vodafone. Other partners include; Aldi, Boots, and Woolworths.
Update: Teaser video arrived
Energizer has sent me the teaser video now, but its not very informative. See below.