Today is the 46th anniversary of Star Trek: The Original Series (ST:TOS ) and Google has decided to help trekkies celebrate the event with a fun new animated Google Doodle. The Doodle includes lots of classic Star Trek sound samples to flesh out the experience. This is the first interactive Google Doodle since the football one posted during the Olympics.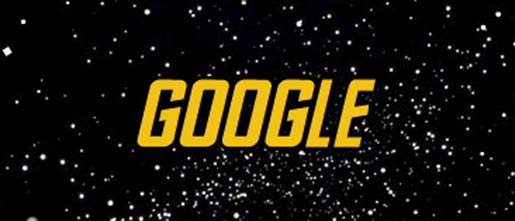 The letters in the new Google Doodle represent famous characters from ST:TOS. They are dressed in the familiar Star Trek uniforms and are mainly distinguishable by their hair styles and shirt colours. With a bit of close inspection you will be able to determine that G is Spock, the two Os are Uhura and Kirk, McCoy is the second G, Sulu is the L and E is just some unfortunate red shirted geezer (cannon-fodder).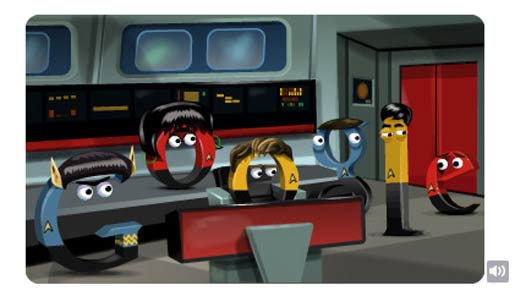 The new Doodle allows ST:TOS fans to interact with the Star Trek bridge, transporter room and also go on a little adventure that pays homage to the famous Arena episode where Kirk fights the Gorn captain, finally overcoming him with an improvised "Gorn cannon" or bazooka.
The new ST:TOS Doodle was created by Google's chief doodler Ryan Germick and Doug Simpkinson. They said that working on the doodle was a "labour of love" according to the Hollywood Reporter. The same news report said that there are "lots of fun surprises and hidden easter eggs for fans who click around the doodle". The tribbles easter egg is shown in the video below, though I am not aware of any others.
Walkthough video
If you are reading this article and the Star Trek Doodle is gone from the Google home page then you will be able to find it in the Google Doodle Museum.