According to a new report, Google is building a tabletop Smart Home device, with a built-in screen for video calling and more. TechCrunch says that multiple sources have tipped it off about Google's upcoming competitor to the Amazon Echo Show and Echo Spot devices. Google's current sole device in the Smart Home arena is the Google Home smart speaker, which erm… echoes the functionality of Amazon's original Echo speaker.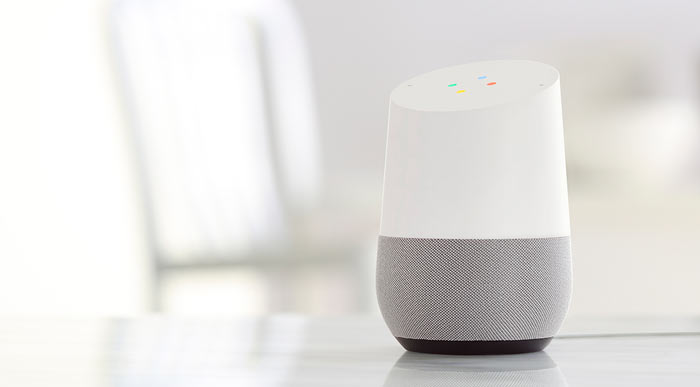 Current Google Home smart speaker
Google's so called Smart Screen, codenamed Manhattan, will boast an approx 7-inch screen, much like the Echo Show. This means that it will function at a level beyond the existing Google Home speaker which provides Google Assistant and Smart Home controls to add in functions like video calling, YouTube viewing, photo browsing, and more.
TechCrunch sources say that Google has pushed forward the development of Manhattan as it really wants to release a device that is competitive to the Amazon Echo Show. Yesterday HEXUS covered the news that Amazon is refreshing and expanding its Smart Home device lineup, likely based upon the existing range being a resounding success. Of particular note was its second smart screen device, the compact new Echo Spot.

Amazon Echo smart devices
The Google Smart Screen rumours might point to a good reason for why Google recently broke YouTube compatibility on the Amazon Echo Show. A few days ago The Verge reported that trying to access YouTube on the Echo Show brought up the following error message: "Currently, Google is not supporting Youtube on Echo Show." An Amazon statement following the service interruption said that "Google has chosen to no longer make YouTube available on Echo Show, without explanation and without notification to customers. There is no technical reason for that decision, which is disappointing and hurts both of our customers."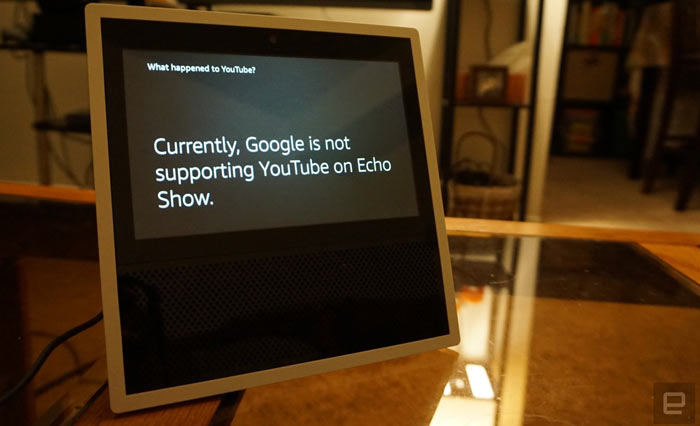 Google subsequently denied making a sudden decision regarding Echo Show compatibility. It publically replied that "We've been in negotiations with Amazon for a long time, working towards an agreement that provides great experiences for customers on both platforms. Amazon's implementation of YouTube on the Echo Show violates our terms of service, creating a broken user experience. We hope to be able to reach an agreement and resolve these issues soon." The Verge goes on to explain that YouTube on Amazon's smart screen device doesn't include YouTube features such as subscriptions, next video recommendations, autoplay, and so on - a lack of these features would violate the YouTube API TOS.
Next Wednesday Google is expected to launch several important new devices but it isn't thought that its Smart Home screen will be ready by that time.