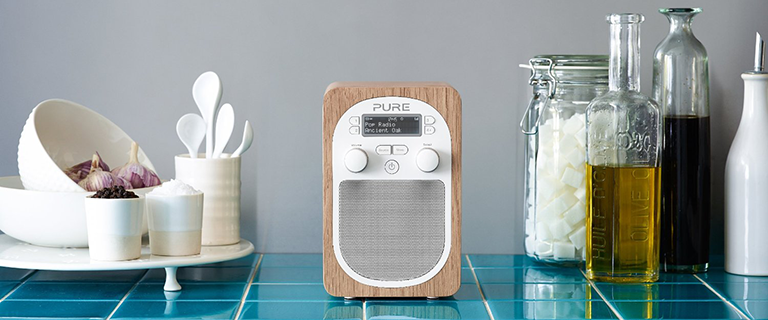 February 29 always feels special, but this year's Leap Day proved to be more meaningful for digital radio listeners as it marked the arrival of the UK's second digital radio multiplex.
The new national multiplex network, switched-on by Secretary of State John Whittingdale, saw the arrival of 12 additional DAB stations, with a further six scheduled to launch before the end of the month.
Amid the revamped line-up, Planet Rock becomes available nationwide, Panjab Radio goes digital for British Sikhs, and Fun Kids arrives as a dedicated national radio station for children.
The bolstered selection is seen as a significant development for DAB radio, which has historically struggled to live up to its billing. Coverage in rural areas has been a particular sticking point, though the situation has improved dramatically as UK communications regulator, Ofcom, reckons "nearly all households are able to receive digital radio services."
DAB availability on the road hasn't progressed quite as much, with only three in ten drivers estimated to have digital radio in their vehicle, though the number of new cars compatible with DAB is said to have trebled in the past three years.
Listeners will need to retune their DAB radios in order to access the new stations, and a nationwide campaign encouraging users to do so is expected to launch shortly. An online guide is already available at getdigitalradio.com.
The full list of new national stations available as of February 29, 2016, is as follows:
Absolute 80s - 80s music
Awesome Radio - Asian music and speech, with elements of Islamic content
Fun Kids - national children's radio stations
Heat - pop music, celebrity gossip and entertainment
Jazz FM - jazz, blues and soul
Kisstory - 'old skool' dance tunes and anthems
Panjab Radio - extra choice for British Sikhs and Panjabi speakers
Planet Rock - classic rock music
Premier Christian Radio - Christian music and speech
Share Radio - business and financial news
Sunrise Radio - Asian music and speech programmes
UCB 2 - Christian music
The following stations will launch in the coming weeks:
Mellow Magic - relaxing and melodic music (launching March 15)
talkSPORT 2 - live sports and sports talk (launching March 15)
talkRADIO - news and current affairs (launching March 21)
Premier Praise - a station from a Christian broadcasting group (launching March 27)
Magic Chilled - fresh laid-back hits (launching March 28)
Virgin Radio - rock and pop music (launching March 30)