The world's most powerful laser has been created and tested by a team of researchers and engineers at Japan's Osaka University. According to the Japanese scientists, the Laser for Fast Ignition Experiments [LFEX] is twice as powerful and carries 100x more energy than a rival device at the University of Texas.
LFEX was test fired and emitted a laser pulse with 2 quadrillion watts of power (equal to 2 petawatts), according to the Asahi Shimbun. The LFEX is about 100 metres long and uses a set of four parametric amplifying add-on lenses to create the concentrated pulse of laser energy.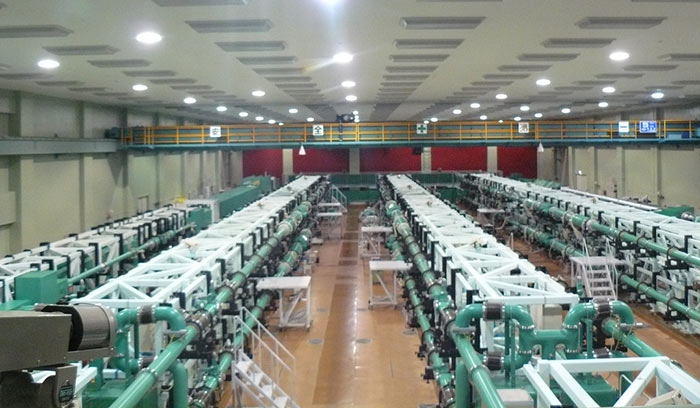 While its output seems almost ridiculously high - it reportedly emitted "concentrated energy equivalent to 1,000 times the world's electricity consumption" - the laser pulse was also extremely brief at one-trillionth of a second (equal to 1 picosecond). So overall the team didn't use that much energy to conduct the test firing. The modest amount of input energy was said to be only "enough to run a microwave for about two seconds".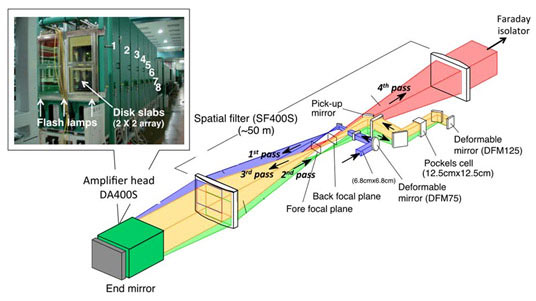 The current results from the laser firing might seem to be impressive but the researchers plan to ramp up the output of the LFEX by a multiple of five – to about 10 quadrillion watts.
But what will such a device be used for? Phys.org reports that such lasers are mostly just made for scientific interest. If the scientists wished to sustain their current power level laser beam for long enough to be of military use over distances, like in a 'Death Star', it would require "more energy to run continuously, than is currently produced by the whole world". However previous military experiments have seen drones shot down, from nearly 2Km away, using continuous 50 kilowatt laser systems.