Cobalt Light Systems' liquid analysing scanner, the Insight100, has been on trial in London's Heathrow and Gatwick airports and 63 other airports around Europe for the screening of Liquid Aerosols and Gels. The trials have been undertaken to determine whether the new technology could put an end to the inconvenient 100ml liquid limits at airport departure gates, reports The Guardian.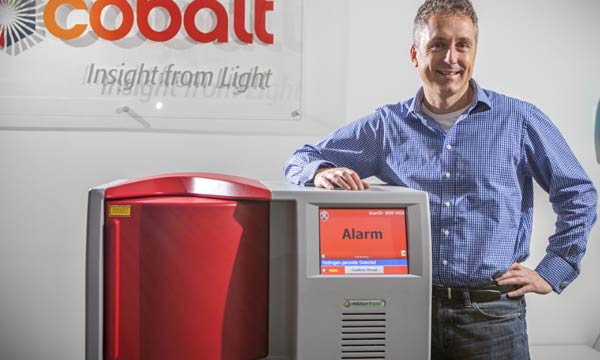 The new system is said to utilise lasers to obtain a "fingerprint" of the liquid, powder or gel behind the packaging, and distinguish any threat material specifically by name. The company says that the system has "an exceptionally high detection performance coupled with an ultra-low false alarm rate." The system exhibited an alarm rate of 0.7 per cent during its trial in the London airports when combined with a Smiths Detection HI-SCAN 6040aTiX Type C LEDS (Liquid Explosive Detection System).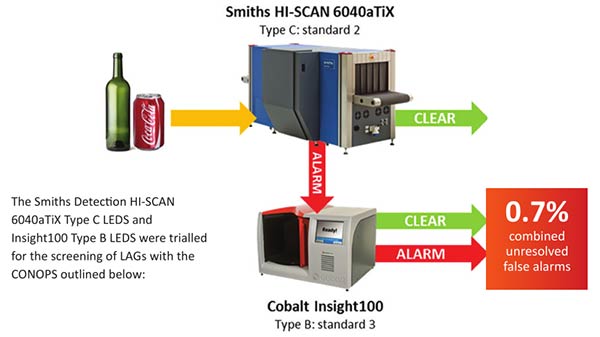 The Insight100 has been touted as an important development in the effort to phase out the hand-baggage ban on liquids by January 2016, a rule which was imposed following a failed terrorist bomb plot in 2006. The technology behind the scanners has a wide range of applications beyond airport security, including possible uses in the pharmaceutical industry, exposing counterfeit alcohol and even detecting osteoporosis.
"This company is not an aviation security company or a pharmaceutical company but there is this technology that can identify chemicals behind barriers and that barrier might be skin or flesh," says chief executive of Cobalt Light Systems, Paul Loeffen. "It might be plastic because you are looking at something that is contained in a plastic or glass bottle. It might be paper packaging because you are interested in something which has been sent through the post. All of a sudden there is an enormous range of applications that are not being addressed by another technology."

The technology works by shining a laser at a number of places on a container with materials inside. Readings from both the container, and the liquid or gel within that vessel are taken, then software then analyse and separate the two readings, leaving the fingerprint for the liquid. It can identify solids, gels and powders as well as liquids based on their chemical composition. By studying how the laser light propagates through the material in a number of positions within the vessel the system can categorise a spectrum of the contents as if there was no container.

65 airports of the 550 in Europe currently utilise the £40,000 Insight100 system, which is capable of discovering if a bottle of liquids contains any components on a list of "threat" materials. The ground breaking technology has resulted in significant growth at the company, which reported £12m in turnover in the last financial year.