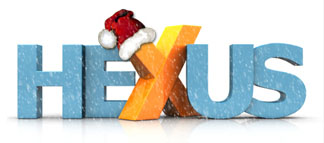 We wish all of our readers a very merry Christmas and happy New Year. HEXUS would not be possible without you guys and gals.
We'd like to take this opportunity to thank you, our readers - without you we wouldn't be writing content daily to ensure you are kept up-to-date on the latest happenings. We genuinely appreciate your feedback in the HEXUS community, too.
We hope that some of you managed to win big in our 60-odd competitions, and we have even bigger, better competitions planned for next year.
2013 is set to be even busier than 2012 - with more quality content, competitions, and reader interaction than ever before. In the meantime, please do enjoy Christmas with your loved ones.
Take care and have a fab time,
Team HEXUS