What to do?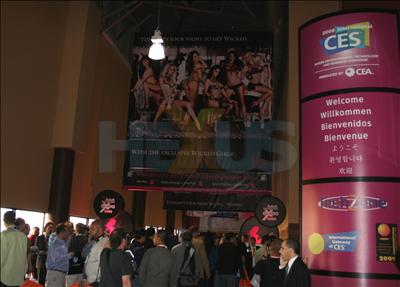 Standing on the upper level of the Sands Expo arena, part of the Venetian Hotel, Las Vegas, a choice had to be made. Did I go right and head into the labyrinth of mainly small-name Chinese manufacturers peddling anything from 'top-power' light bulbs to rubberised noise-dampening systems, or was it more advantageous to continue onwards and toward the Adult Entertainment Expo, which was being held at exactly the same dates as CES 2009.

Having an hour or so spare before the next meeting, I let common sense dictate and headed straight for the AEE press area, registered, and was making a bee-line towards the entrance of AEE 2009 before you could say 'are those real, love?'

Armed with press pass, camera and a healthy earbashing from my lovely girlfriend warning me not to go to the 'booty show' still resonating in my ears, I marched on. Someone's got to do the hard jobs, huh?

Many readers may think of the annual Adult Entertainment Expo as a small, seedy affair, suitable for bald, pot-bellied men with an unhealthy obsession with silicon, but the truth is that it's big business. AEE 2009, run over three days, is home to over 350 exhibitors selling wares ranging from videos, toys to bespoke fetish gear. What's more, over 250 industry 'stars' turn up, giving fans a chance to get up close and (too) personal with their favourite on-screen beauties - be they female or male.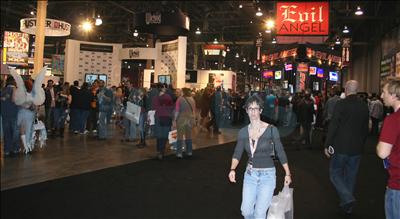 It's not cheap to enter the show, either, with online tickets costing $60 (£40) and $80 (£55) at the door, but long queues, with many couples, highlighted the impressive drawing power of big-name stars.




But it's not all glamour and heaving bosoms. AEE has a serious side, facilitating as a meeting place for the industry's studios. Blu-ray, it seems, is the future and a greater number of studios are now recording in high-definition for extra quality. You and your friends wouldn't want to miss discussing such topics as the pertness of a particular star's bottom, would you? Blu-ray, baby, gives it all (ahem!).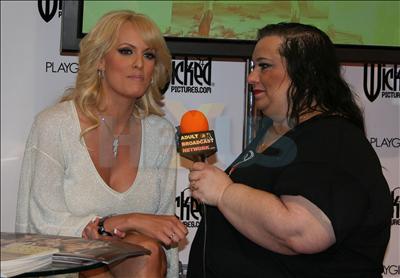 Then there's the semi-serious side of press interviewing stars. I leave it up to you to decide who is the beauty and who's the, well b**st.

An aside, I saw more high-definition video cameras and high-end DSLRs during the 30 minutes of AEE than in a whole day at CES 2009. That's food for thought, right?

Enough rambling from me, enjoy a selection of stars who were present during my quick walkaround the main hall. I think the quality has gone down from 2007 and 2008. Feel free to tell me what you think in the forums.

However, please don't click on if you're offended by images of scantily-clad women.