The likes of LG and Samsung have already propelled watchphones into the limelight, but if you've been waiting for a watch-like device with BlackBerry functionality, the wait is nearly over.
Allerta, an Ontario, Canada-based manufacturer, has officially unveiled its inPulse Smartwatch for BlackBerry, and expects the device to ship in February 2010.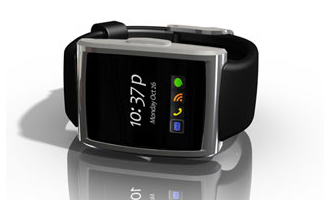 Don't get your hopes up just yet, though, as this isn't a fully-fledged BlackBerry. Instead, it's an accessory designed to connect to your BlackBerry via BlueTooth and alert you of incoming email, SMS and calls.
The unit's 1.3in full-colour OLED display will allow you to read messages, but not respond, and though it'll show you who's calling, it won't actually let you answer - you'll still need to revert to the BlackBerry itself for that.
There is built-in vibration that should help prevent missing important calls, but the combination of a built-in vibrating motor and built-in Bluetooth is likely to be a drain on battery life. Allerta reckons this particular smartwatch will need to refuel at least once every four days.
Just a gimmick or a truly useful BlackBerry accessory? We'll let you decide, and if you think it's the latter, inPulse is available to pre-order now at a cost of $149. It's U.S. and Canada only for the time being, though.