Want TV in every room? Take the whole thing with you then.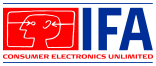 After spending some time looking like a complete freak trying to rattle a Blu-ray disc into destruction, it seemed a bit rude to just walk off from the New Universe stand without having a quick browse around the rest of their wares.

And so it was that we came across this, a TV taking a shower…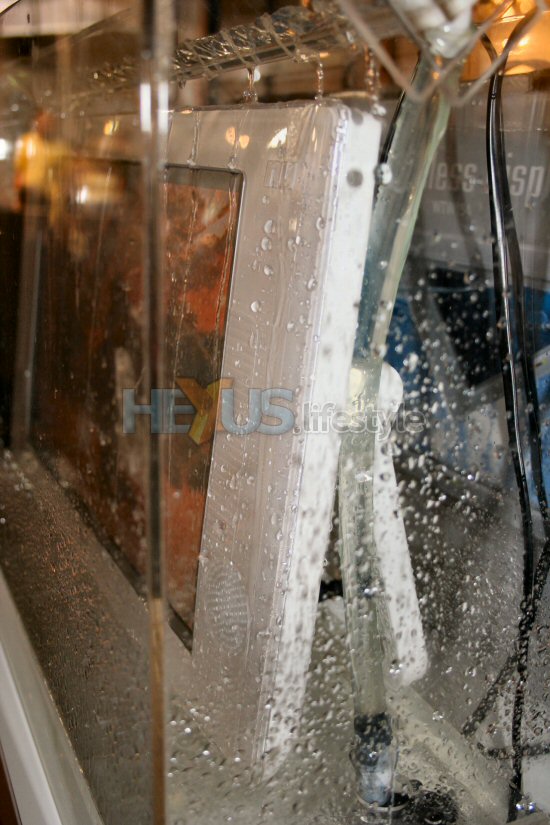 Click for larger image



Yes, we've all seen waterproof screens before, designed for use primarily in industrial environments, but this is a TV targeted directly at the home user. But not only is this flat panel telly waterproof, it's also wireless, which we thought was really rather nifty.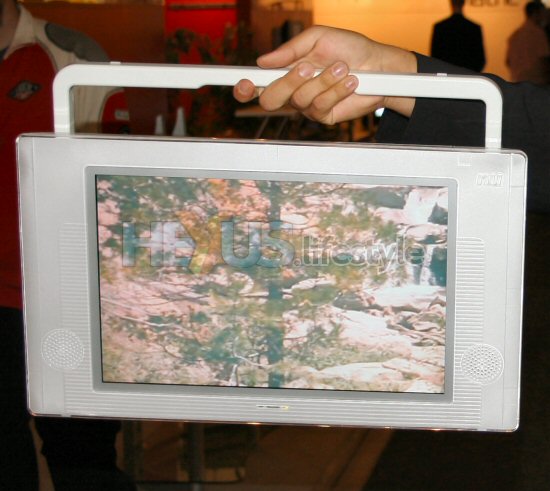 Click for larger image



The idea behind the New Universe WTW-154 Wireless TV is that taking your TV anywhere in the home should be as easy and painless as possible. So while the likes of Fujitsu are pushing 'follow me TV' (more on that later), New Universe are going down the 'take the TV with you' route, which, given the fact I'll only need to buy the one TV, is a much better solution financially.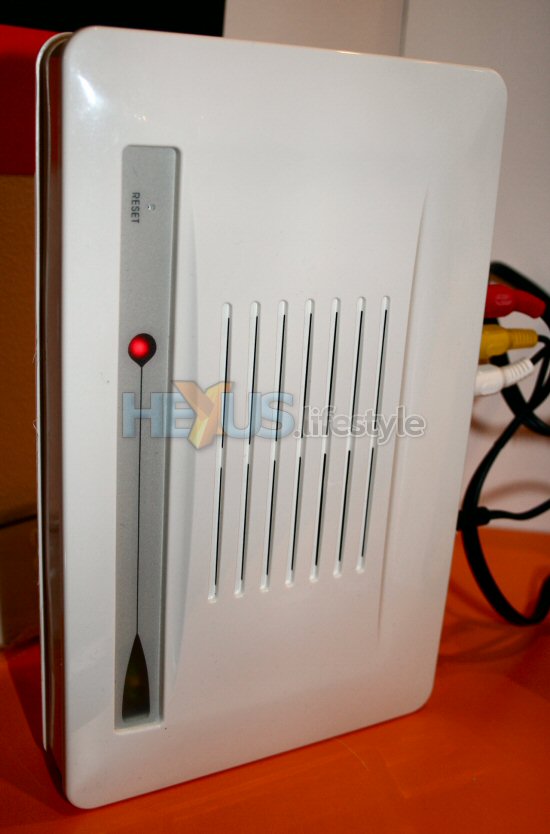 Click for larger image



The hub of the WTW-154 Wireless TV system is the digital signal transmitter, which can support up to 10 units working off the one transmitter. The range is pretty respectable too with an indoor distance of 30m and outdoors of 100m. With the TV being waterproof, you could take it up the end of the garden and watch telly whilst having a barbeque, so when it inevitably rains you won't have to worry about blowing up some expensive kit.

The panel itself is 15.4" in size with a brightness ratio of 400 cd/m², has a native resolution of 1280x800 and uses an NEC MPEG2 chip for DVD quality playback. Battery life is roughly 2.5 hours.