BenQ has today rolled out a trio of HD DLP projectors for the UK market in the form of the W600, W1000 and W6000.
The trio all make use of Texas Instruments' single-chip DLP technology and the different models feature a selection of BenQ's proprietary image processing technologies - including BrilliantColor and Hollywood Quality Video (HQV).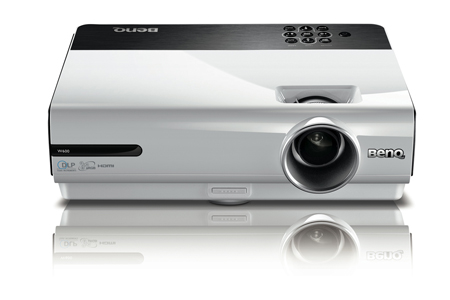 At the bottom-end of the trio, the W600 (pictured above) offers "a sensible choice for affordable, fun home entertainment", says BenQ. The entry-level model offers a 720p resolution, a 50 per cent increase in brightness courtesy of BrilliantColor, a 3,000:1 contrast ratio and a lamp life of 4,000 hours. Eco-conscious users may also appreciate the unit's sub-1W standby mode.
The W600 is equipped with dual HDMI ports, as well as RGB, Composite, S-Video and Component inputs.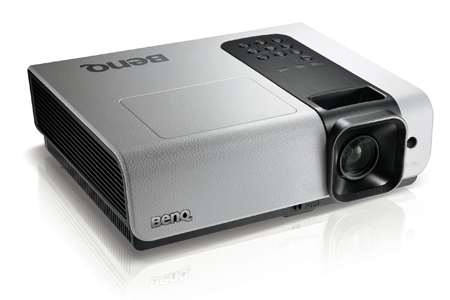 Going up a notch, the W1000 (pictured above) raises the bar by offering a full-HD 1080p projection, along with 3D colour management and an image brightness amplifier dubbed OSRAM's UNISHAPE technology. The result is "movie magic with boldly rendered hues and never-before-noticed dark detail definition," says BenQ.
The W1000 provides dual HDMI inputs and a contrast ratio of 2,700:1.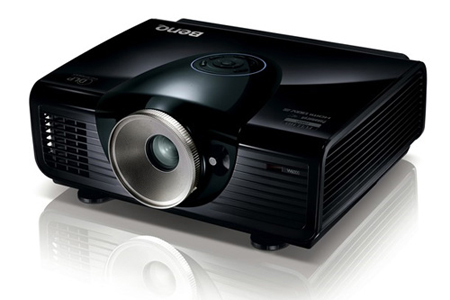 Last but not least, the W6000 tops the trio by incorporating a number of high-end features. In addition to playing back full-HD 1080p video, the W6000 will do so at 24 frames per second, with a contrast ratio of 50,000:1.
With Hollywood Quality Video (HQV) processing, the W6000 will upscale your standard-def content to produce "full-HD-like image quality". Throw in true 10-bit processing, BrilliantColor and 2,500 ANSI lumens of brightness and you're looking at an impressive piece of kit. There's horizontal and vertical lens shift to aid with installation in tight spots, a 1.5:1 zoom ratio, dual HDMI inputs and those wanting to go all out can equip the unit with an optional Panamorph Lens for displaying images in a 2.35:1 aspect ratio.
BenQ tells us the W6000, W1000 and W600 will be available in the UK from October 2009, priced at £2,499, £999 and £499, respectively.