Freesat+ became available to UK consumers back in November 2008 with the launch of the Humax FOXSAT-HDR, and - aside from Panasonic's all-singing, all-dancing HD-everything Blu-ray recorder - that remains the only Freesat+ PVR currently on the market.
Despite being impressed with what Freesat+ has to offer - including, of course, dazzling visuals on the admittedly small number of HD channels - we found the Humax FOXSAT-HDR to be a pricey prospect. What the market really needs, we reckon, is healthy competition and that's arriving today in the form of other Freesat+ solutions.
After a mighty long wait, the first alternatives to Humax have surfaced from Goodmans and Sagem. Goodmans, a London-based subsidiary of Harvard International (formerly Alba), will soon be launching two Freesat+ PVRs dubbed the GFSDTR320HD and the GFSDTR500HD, offering 320GB and 500GB of storage capacity, respectively.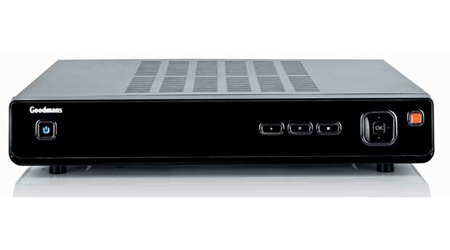 The larger 500GB model (pictured above) is about as ugly a set-top box as we've seen, but it should prove to be useful in storing large quantities of HD content and features twin tuners that provide the ability to record one channel whilst watching another. Early details remain slim, but pricing looks set to be £299.99 for the 320GB model and £349.99 for the 500GB option.
French-manufacturer Sagem, meanwhile, has two options of its own in the form of the 250GB DTR94250S and the 500GB DTR94500S (pictured below).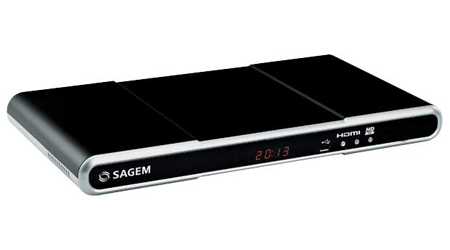 Early listings suggest a retail price of £249.99 for the 250GB model and £299.99 for the larger 500GB alternative.
It's good to see some competition, and despite the seemingly-inflated pre-launch listings, we'd expect both the Goodmans and Sagem solutions to appear at retail with lower prices - at the very least, they'll surely need to match the going rate of £249.99 for a Humax FOXSAT-HDR.