Extend the surround sound experience from 5.1 to 7.1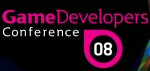 THX Ltd., Neural Audio Corp. and Sierra Entertainment today announced that Prototype, the open-world action game for next-gen gaming consoles and PC, will be the world's first video game to feature Neural-THX Surround.

The Neural-THX Surround technology enabled Radical Entertainment, an internal development studio of Sierra Entertainment, to extend the surround sound experience from 5.1 to 7.1, allowing gamers with Neural-THX Surround capabilities on their audio-video receiver to play Prototype in 7.1 discrete surround sound. Prototype will go on sale in the U.S. in Fall 2008.

Expanding the game audio experience to 7.1 allows gamers to add two speakers to the rear of their home theaters or living rooms, creating a 360-degree listening environment. When playing Prototype in Neural-THX Surround, sound elements will be placed in the front, side and behind the gamer, enabling them to react to audio cues all around them. The result should be a more interactive and immersive game-play experience.

"Game developers and consumers alike are recognizing the importance of accurate surround sound to the overall game experience, and the move to 7.1 surround represents a natural evolution of game audio," said Dr. Mark Tuffy, games director at THX Ltd. "We are thrilled to partner with Sierra and Radical Entertainment to introduce Neural-THX Surround for games. The Prototype storyline and use of surround sound elements makes it the perfect fit for 7.1 game-play."

For AV receiver and loudspeaker manufacturers, Neural-THX Surround, offers a valuable new feature to attract and grow the next generation of home theater enthusiasts. Neural-THX Surround is being integrated in an estimated 70 percent of new audio-video receivers, from companies such as Sony, Pioneer, Yamaha, Onkyo, Integra, Denon, Marantz, Inkel and Sherwood. Neural-THX Surround AV receivers are being shipped in more than 25 countries worldwide.