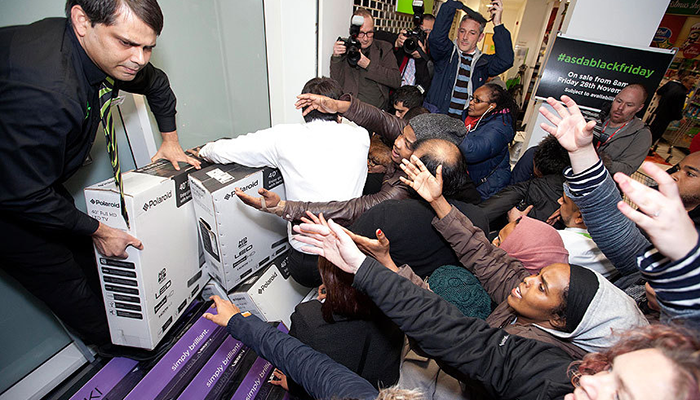 This used to be the time of the year when us Brits looked across the pond in wonder and disbelief as consumers in the US queued and often battled for post-Thanksgiving bargains.
Yep, it's Black Friday, and the shopping phenomenon has now hit fever pitch in numerous countries, including the UK. A long list of retailers have joined in on the action, shoppers have been tempted, and as expected, fights and scuffles have broken out as consumers look to secure a bargain purchase ahead of the typically expensive Christmas period.
According to Visa, Black Friday sales will be up 22 per cent on last year, with the firm suggesting that £1m would be spent on its card every three minutes.
But are the deals really too good to ignore? To find out, we're putting the question to you: what did you buy on Black Friday? Share your purchases and experiences using the comments below.
Have a tech-related question you'd like to see featured as the QOTW? Fire it over using our contact form and it may well appear on the HEXUS website! We're always open to ideas, and while we can't promise that all questions will be published, we'd love to hear your suggestions.