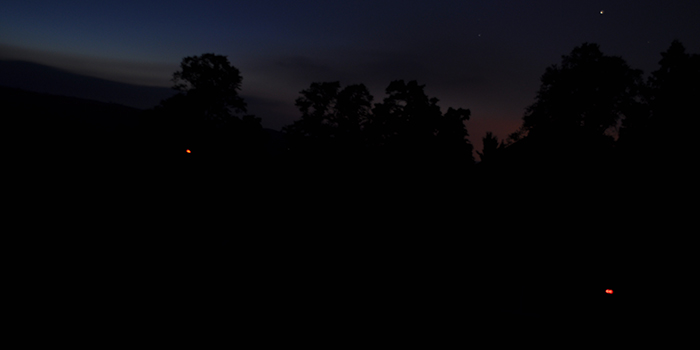 Last night, my home town disappeared from view
I happened to be burning the midnight oil yesterday evening, when, all of a sudden, I'm plunged into darkness. There's been a power cut.
The street lights are out, the phones are down, heck, even the water has stopped running. "The Apocalypse has begun," says an unsympathetic friend moments before the mobile networks disappear from view.
It's been a while since I've experienced a blackout, and, having become so reliant on technology I'm completely unprepared. Candles? Matches? Nope, I have a flashlight app, and my smartphone's running out of battery. In this house, without electricity, there's little else to do but twiddle your thumbs. I figured I'd catch up with Netflix episodes on my laptop, which is fully charged, but boy, my laptop's about as useful as a paperweight when there's no Internet connection.
But good news, I woke up this morning and the power is back. Life can go on as normal. The balance has been restored. And, according to police, the outage was caused by thieves who think it's a good idea to scale telegraph poles and cut live power lines for copper worth thousands of pounds... that's another story.
This minor episode made me wonder: blackouts around here are rare, but in other countries - particularly those susceptible to stormy weather - power outages can be a regular thing. And we're not talking a few hours here or there. In India last year, a blackout lasting more than 24 hours left hundreds of millions of people without power.
So that got us thinking, what tales do you, our readers, have to tell? What's the longest you've gone without electricity? And do you consider yourself prepared for a blackout? Let us know in the comments below.