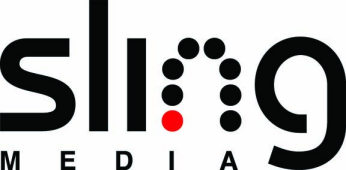 Dixons Store Group (DSG) will initially be the only UK stockist of Slingbox - a video distribution system that lets you watch on a PC a household's satellite or cable TV programmes and turns the whole idea of video over the internet on its head. That's because Slingbox - already well-established in the USA and Canada - also allows you to watch these programmes not just on PCs at home but also anywhere else in the world there's a decent internet connection.



Software supplied with the £180 box is said to be able to control a wide range of Freeview, digital cable and satellite set top boxes - including those from Sky, Homechoice, NTL and Telewest - and also programmes coming in via the Slingbox's own built-in analogue and digital terrestrial TV tuners.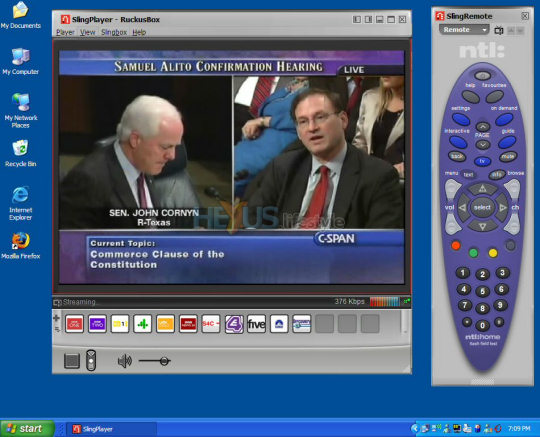 SlingPlayer software putting up programming from NTL that's
controlled by a virtual remote handset (note the IR transmitter
draped over the broadcast receiver box in the diagram below)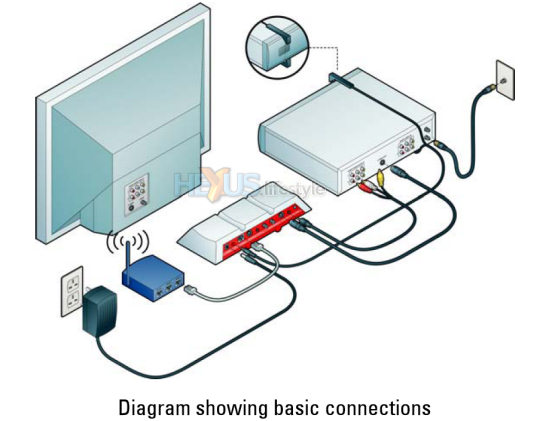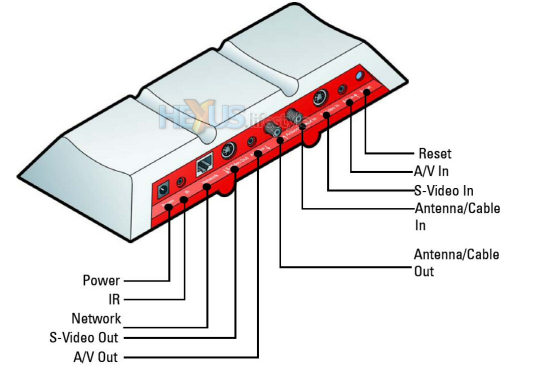 Sling Media has developed new software for use with the UK version of Slingbox - Slingplayer PC V1.1. This is said to support 16:9 widescreen video, offer enhanced favourite-channels organisation features and allow users to adjust the look and feel of the interface and virtual remote handset with pre-installed or self-created skins. The program runs full-screen or in a window and can be docked to the left or right of Windows' desktop.

Slingbox measures 269(w) x 46.4(h) x 102(d)mm - (10.0x1.6x4.0in) and weighs 680g (1.5lb). It's available now from PC World stores and online and will move into Currys and Currys.digital - the new name for Dixons - over the next month or so. It's not yet clear how long DSG will retain its sole UK rights but we'll let you know as soon as we find out, likewise availability for the rest of the EU since the UK is seen by the company as a stepping stone into Europe.

According to Blake Krikorian, co-founder and CEO of Sling Media, Inc,



The launch of the Slingbox into the UK market and ultimately to the European consumer is a significant milestone for Sling Media as we continue to build a worldwide footprint and deliver the same customer experience internationally that we do today for customers in the United States and Canada.

We are also excited about the timing of the launch with the World Cup. When the game is on, England fans with a Slingbox can watch the home team from no matter where they are: halfway around the world, stuck at work or simply around the home.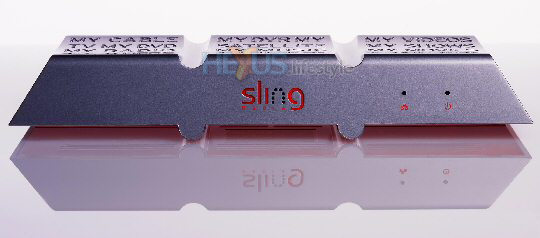 System requirements




• Windows XP Home/Pro/MCE/2000 (SP4)
• Pentium IV 1GHz
• 256MB RAM
• 100MB free hard disk space
• Graphics card (24-bit colour)
• Sound card (16-bit)
• CD-ROM drive
• Network connectivity - wired, 802.11 a/b/g, or mains-borne





Network requirements:




• A router or a combined cable modem/router
(Search for "recommended routers" in http://www.slingmedia.com/support/)
• DHCP must be enabled on the router so that Slingbox is recognised during the software installation
• A high-speed internet connection if planning to view Slingbox remotely (minimum 256kbps upload recommended)





Supplied accessories




• Video/audio input

+ Composite-video-(and L/R audio)-to-Scart adaptor
+ Combined composite video and L/R audio cable (3.5mm to 3x phono)
+ S-video cable


• IR-control cable

• Ethernet cable

• Coaxial cable

• Quick Setup Guide

• Software CD


All looks rather tasty, don't you think? Let us know your views over in the HEXUS.community. Naturally, we'd especially welcome comments from folk based in N America who've had hands on already.



HEXUS.links



PC World - Slingbox home page
PC World - home page
Sling Media - Slingbox UK home page
Sling Media - home page
Forum thread about this article in the HEXUS.community