Video game violence, it's an ongoing debate that has led to government enquiries, various university studies and certain countries banning particularly violent titles.
Earlier this year, video games were cited as a possible trigger for a murder spree in Japan's Akihabara district. Similarly, Rockstar's critically acclaimed and highly-controversial Grand Theft Auto series has often been blamed for violent incidents, many of which have resulted in fatal killings.
Despite rating systems being adopted by the gaming industry, such as the ESRB rating system in the United States and the PEGI rating system in Europe, there's no shortage of controversy surrounding violent video games, and constant campaigns demanding further changes.
Counter-acting those campaigns are those who argue that video games don't promote violence, and instead encourage people to play together. Many have argued that video games are no more violent than movies, and many gamers accuse critics of making too much of the matter.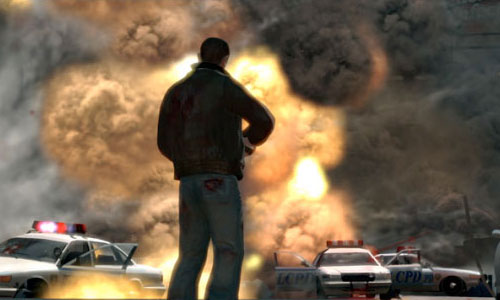 Though the violent nature of many video games has taken the limelight in recent years, it isn't a new occurrence. Over 15 years ago, Midway Games launched Mortal Kombat, a brutal fighting game in which two players contest to beat-up their opponent. Once defeated, a player is then killed via a special "fatality" move.
However, the controversy isn't so much the content of these games, but more so the fact that users are encouraged to carry out the acts of violence for themselves - often by choice. Though today's movies can feature equally violent scenes, the viewer is just that, a viewer. A video game, on the other hand, is more involving and requires the user to interact.
Furthermore, with the huge popularity of violent video games such as Mortal Kombat and Grand Theft Auto, many have accused today's game developers of using violence or sex as merely a means of attracting an audience.
It's an important but controversial subject, and we'd like to hear your thoughts. Do you believe video games to be a factor in increasingly violent youth behaviour? Do video games sensationalise violence? Do you worry about the games your children might be playing? Or do you believe the current rating system to be more than sufficient?
Share your thoughts on video game violence in the HEXUS.community forums.
Previous question's of the week
18th July 2008: what constitutes a perfect smartphone?
9th July 2008: has HDTV lived up to your expectations?
2nd July 2008: have you bought into the subnotebook craze?
25th June 2008: what will be your next graphics card?
18th June 2008: is Firefox 3 the best browser to date?