High Definition, it's a term that's been branded around in front of consumers for the past few years, with the promise of greatly-enhanced picture quality and cinema-style surround sound. But, has it really made the impact many had anticipated?
There's no denying an improvement in image quality, achieved via a greater number of lines of resolution. Today's most common HD formats provide 720 or 1080 vertical lines, a substantial increase from the 576 vertical lines provided from standard definition.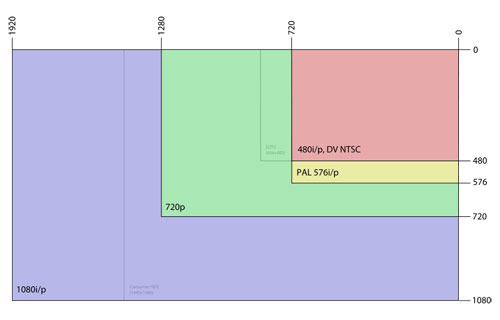 HDTV image quality is often quoted as being two-to-five times greater than SD, though, the optimum HD quality is rarely achieved due to broadcasters compressing images or lowering resolutions in order to keep within limited bandwidth availability.
Furthermore, in order to display such detailed content, users require a high-definition TV, indicated by a HD-Ready logo. Despite years of consumer advice, the HD era remains a mystery to many and purchasing a HD-Ready TV can prove to be a challenging experience. It's certainly not as easy as the old CRT.
In the UK, HDTV broadcasts began to air over two years ago with the introduction of subscription-based services such as Sky HD from BSkyB. Similar HD offerings then became available via Cable from Virgin Media, and free-to-view HD channels from the likes of the BBC were launched via Digital Satellite.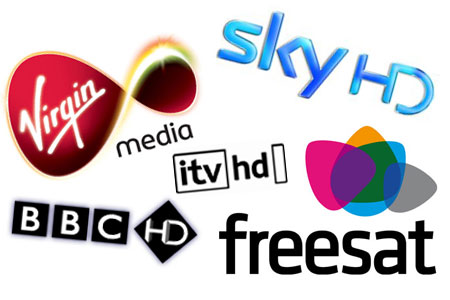 Though HDTV has remained a pricey prospect for most, a recently announced venture from the BBC and ITV, named Freesat, allows viewers to obtain free-to-view HD broadcasts with no contract and no subscription. Freesat, however, requires the installation of a satellite dish and the purchase of a HD-ready set-top box.
In 2009, Freeview, a service said to be used by nearly half of all TV viewers in the UK, will add HD channels to its line-up as a result of a major technology upgrade of digital terrestrial television facilitated by Ofcom.
However, today, despite HD-Ready TVs becoming the norm, just a fraction of viewers are said to be receiving HDTV broadcasts. So, for this week's question, we thought we'd ask our HEXUS.community members how do you feel about HDTV in the UK?
Do you currently receive HDTV broadcasts, and if so, how do you feel about the quality and quantity of HD programming? Is the limited number of channels putting you off, or are the subscription and start-up costs too high? Are you happy with SD programming, or are you waiting for the right moment to switch to HD?
If you're currently using Sky HD, Virgin Media's V+, Freesat or any other HD broadcasting service, we'd love to hear your impressions.
Share your thoughts in our forums, and cast a vote in our community poll.
Further reading
HEXUS.lifestyle - Sky HD gets cheaper, still too expensive?
HEXUS.lifestyle - Freesat: BBC and ITV launch free HD service
HEXUS.lifestyle - Ofcom: High definition channels coming to Freeview from 2009
Previous question's of the week
2nd July 2008: have you bought into the subnotebook craze?
25th June 2008: what will be your next graphics card?
18th June 2008: is Firefox 3 the best browser to date?
9th June 2008: do you use antivirus software?
26th May 2008: do you take the time to exercise?