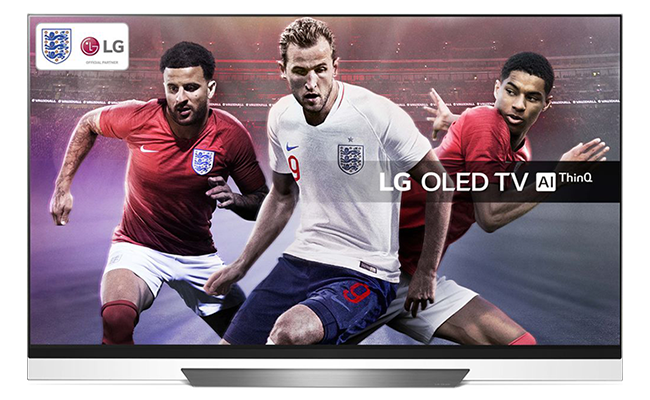 The 2018 FIFA World Cup kicks off in Russia on June 14, and with just over a month to go, TV manufacturers and retailers are gearing up for what is historically a lucrative period for sales.
How lucrative are we speaking? Well, in 2014, John Lewis saw a massive 47 per cent surge in TV sales in the final week of May, and with a four-year wait between World Cup finals, it is no surprise to find that all the big-name manufacturers are rushing to get new models on store shelves in time for the celebratory event.
This year's tournament will be the first to be filmed in 4K HDR (though the quality you receive will depend on your local broadcaster), and despite England limping out at the group stage four years ago, British retailers are launching a variety of deals that include cashback, free football shirts and the chance to win your new TV for free.
An opportune moment to convince the other half that you need a supersized OLED? Now's as good a time as any, so let's canvas some opinion by asking: are you planning on buying a new TV for the World Cup? Let us know using the comments facility below.