The United States International Trade Commission (USITC) made its final ruling this weekend and placed a ban on several Samsung devices from being imported to the USA. The devices banned were largely older models such as the Samsung Galaxy S2 and Samsung Galaxy Tab 10.1. The USITC accepted Apple's complaints, filed last year, about these devices infringing upon two of its patents.
The USITC announced "The U.S. International Trade Commission has found a violation of section 337 in this investigation and has issued a limited exclusion order prohibiting Samsung from importing certain electronic digital media devices". The Commission then issued "a limited exclusion order and a cease-and-desist order prohibiting Samsung from importing, selling and distributing devices in the United States", reports Reuters.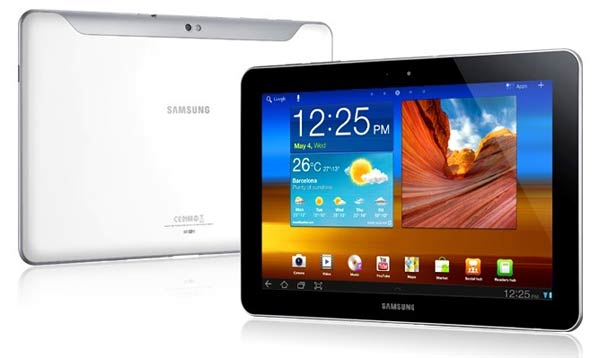 Apple had wanted Samsung hoisted for infringing on four patents but this final ruling concluded that only two of them were infringed upon. The two patents are the following:
The 501 patent: a plug which detects when a stereo headset is plugged in
The 949 patent: how a device interprets certain touchscreen swipes
Both Apple and Samsung try to expand their patent claims to include newer competing devices but it seems like the speed of the legal/patent system just can't keep up.
Samsung's disappointment
An official statement from Samsung suggested the company was disappointed with the USITC decision and its impact on fair competition in the global marketplace. "We are disappointed that the USITC has issued an exclusion order based on two of Apple's patents," said Samsung's statement. "However, Apple has been stopped from trying to use its overbroad design patents to achieve a monopoly on rectangles and rounded corners," it added.
Last week the USITC ruling, banning some Apple product imports, was vetoed by the President
Only last week the US President vetoed a similar ruling banning the US import of some older Apple devices as they were found to infringe upon certain Samsung patents. A USITC final ruling judged to ban the iPhone 4 and iPad 2 but Pres Obama stepped in to prevent the action. Whether the same will happen with the Samsung devices ban decision remains to be seen. An article on ZDNet this weekend reckons the presidential veto should be used again, this time in Samsung's favour.