It has been revealed in what was perhaps the most hilarious judgement we've heard all year, that the UK High Court and, more specifically, Judge Birss, back on July 9th, had ordered Apple to openly advertise that Samsung had not copied its iPad tablet device with its GALAXY Tab, following a Samsung win.
More specifically, Apple has been ordered to place an advertisement, stating that Samsung's GALAXY Tab did not copy its iPad, right on its own UK website for a period of at least six months, whilst at the same time, the firm must also place advertisements in UK newspapers, making reference to the court case, being designed in a manner to "correct the damaging impression" caused by claims that the Samsung tablet had stolen the iPad's look.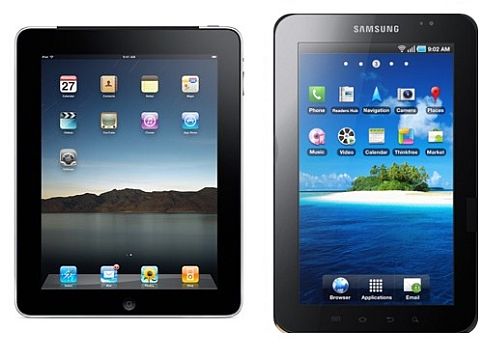 It's not all fun and games for Samsung however; during the case, Judge Birss, in order to make his point that the two devices were different, openly stated that he didn't think the GALAXY Tab was as cool and did not feature the "extreme simplicity" of the iPad, producing a different overall impression; a bit of PR for Apple that is spreading well with coverage of the ruling.
For Apple though, this is another big loss in the UK, following the recent triumph of HTC in relation to smartphone software patents earlier this month. It seems that, in the UK at least, someone is finally putting a stopper on the excessive and overreaching legal claims of the Californian firm and, hopefully, being ordered to advertise on behalf of your competitor for six months will serve as a deterrent, preventing further claims, though, we somehow doubt this; Apple is naturally, already appealing the decision.