FTC sends warning letters to device makers
'Warranty Void if Removed' stickers are a pretty common sight to any technology enthusiast. You commonly see them on laptops, AV hardware, phones, and games consoles, among many other things. Interestingly, depending where you reside in the world such warnings may carry no legal weight at all, or might even be illegal.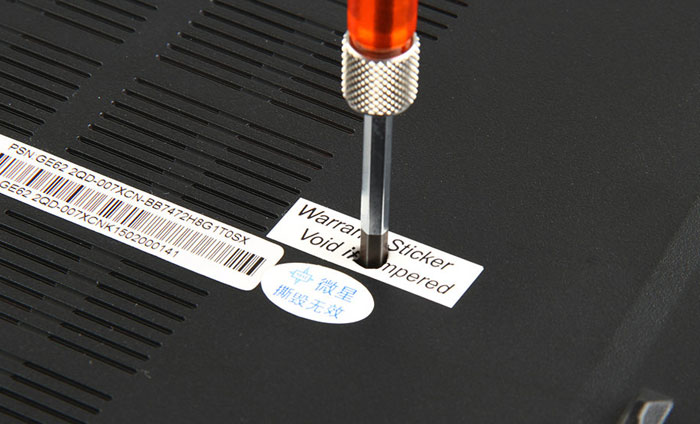 MSI GE62 gaming laptop
Consumers in the USA will welcome the recent publishing of a letter by the Federal Trade Commission (FTC) in which it asserts that "it is Illegal to Condition Warranty Coverage on the Use of Specified Parts or Services". This, in effect, means that common-or-garden 'Warranty Void if Removed' stickers are illegal, simplifies a news report published by Motherboard.
It turns out that the FTC has sent warning letters to six major companies that market and sell automobiles, cellular devices, and video gaming systems in the United States. The companies targeted by the communications aren't named but could well include the likes of Microsoft, Sony and/or Nintendo as there aren't really any other major console makers around.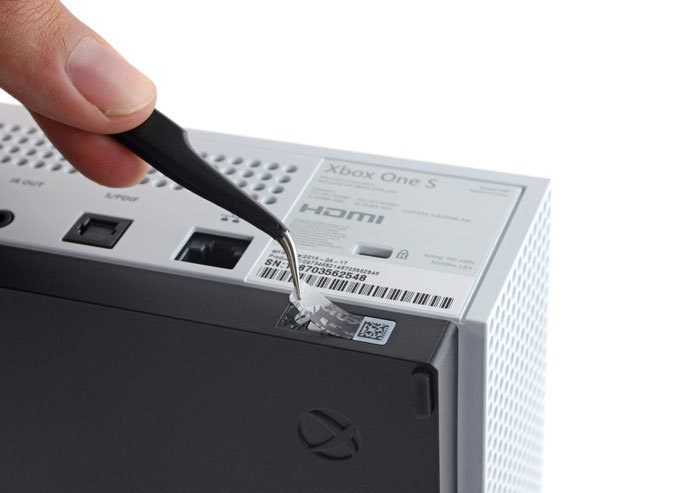 Microsoft Xbox One S anti-tamper sticker
In legal terms the warranty void statements are "prohibited by the Magnuson-Moss Warranty Act, a law that governs consumer product warranties," explains the FTC. It notes three examples, including warranty seals (bullet point 3), which are 'deceptive':
The use of [company name] parts is required to keep your . . . manufacturer's warranties and any extended warranties intact.
This warranty shall not apply if this product . . . is used with products not sold or licensed by [company name].
This warranty does not apply if this product . . . has had the warranty seal on the [product] altered, defaced, or removed.
The free market reasoning behind the FTC stance is that "provisions that tie warranty coverage to the use of particular products or services harm both consumers who pay more for them as well as the small businesses who offer competing products and services," said Acting Director of the FTC's Bureau of Consumer Protection, Thomas B. Pahl.
Companies contacted by the FTC have 30 days to act to revise practices and comply with the law before potential law enforcement action.
Apple iOS 11.3 and third party iPhone 8 screen repairs
If you have pondered over the US law as described above you might immediately see some similar legal problems brewing for Apple. Yesterday it was widely reported that the iOS 11.3 update breaks iPhone 8 devices with third party-repaired screens. Such devices are unresponsive and basically useless as the third party replacement screens accept no touch input. There was no warning of this potentially happening. A similar problem was observed last year with the iPhone 7 and Apple apologised and issued a fix for the problem, dubbed error 53.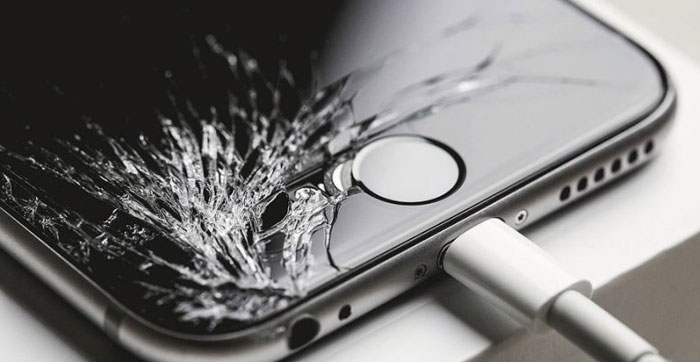 Apple's own screen repair service (here in the UK) costs £156.44 for an iPhone 6S, 7 or 8, £176.44 for the larger iPhone 6S Plus, 7 Plus or 8 Plus, or £286.44 for the notchy iPhone X. Third party repair shops often undercut Apple but many have to rely on after-market parts to get you up and running again.