Due to the current pound coin being too easy to counterfeit a new £1 coin, based on the design of the old three pence piece and described by the Royal Mint as the "most secure coin in the world," will be introduced in 2017.
Three per cent forgery rate
The three pence piece, also known as the 'threepenny bit' was in circulation between 1937 and 1971 and the first to feature a portrait of Queen Elizabeth II. The new £1 coin will imitate its 12-sided shape and replace the token, now over 30 years old, which the Treasury says has a 3 per cent forgery rate, totalling more than 45M in circulation.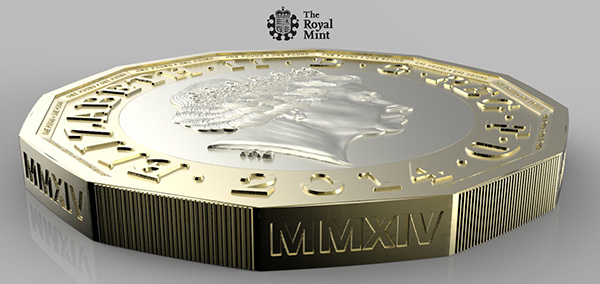 iSIS, three tier security
Other technological advances making the new £1 coin difficult to forge include the 'bi-metallic' construction, similar to the current £2 coin, and a new world-leading anti-counterfeiting iSIS security feature established by the Royal Mint.
"After thirty years loyal service, the time is right to retire the current £1 coin, and replace it with the most secure coin in the world. With advances in technology making high value coins like the £1 ever more vulnerable to counterfeiters, it's vital that we keep several paces ahead of the criminals to maintain the integrity of our currency," said George Osborne, the Chancellor of the Exchequer. "I am particularly pleased that the coin will take a giant leap into the future, using cutting edge British technology while at the same time, paying tribute to the past in the 12-sided design of the iconic threepenny bit,"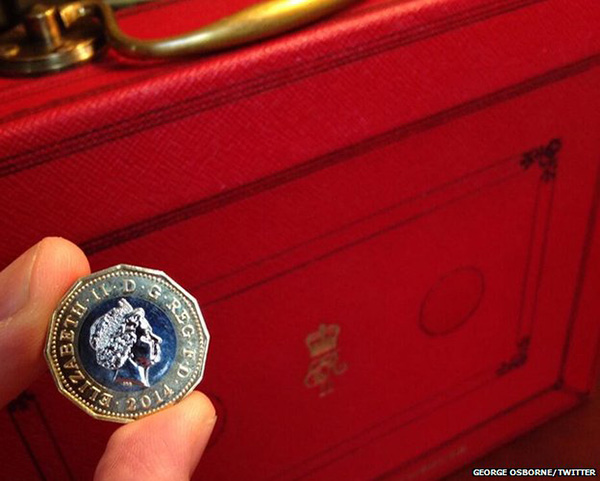 iSIS, Integrated Secure Identification Systems, involves embedding three tiers of existing security technology used over decades in banknotes into coins which can be authenticated via high-speed automated detection units including retail and vending equipments.
It is said to provide many benefits as it reduces costs by replacing expensive clad and homogeneous coins with a more affordable full-plated option. Since it is not a surface coating, it also will not wear off over time, providing durability that will last up to 30 times longer than an equivalent value banknote.
Andrew Mills, The Royal Mint's Director of Circulating Coin, said, "The development of our iSIS project has enabled us to develop a new generation of low cost, high security, plated coin with multiple levels of banknote-strength security built in. It will enable enhanced security throughout the cash cycle, from vending, parking, retail, and banking."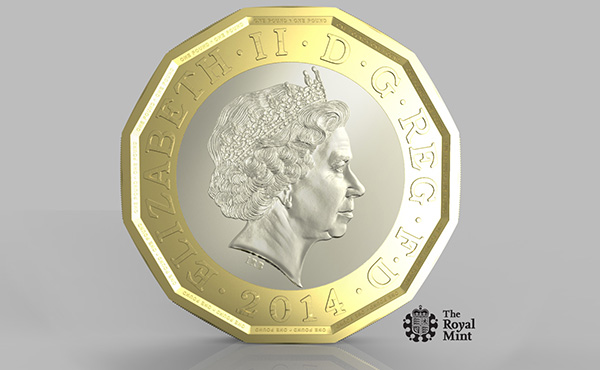 The government has announced that it would hold an in-depth consultation on the impact this change may have on businesses with possibilities of facing costs ranging from having to change supermarket trolleys and vending machines to lockers at gyms.
A public design competition will be held at a later date, to choose the design for the reverse of the coin.