Microsoft confirmed Sunday that it is making an exception to the end of extended support for Windows XP in China. PC World reports that Microsoft is partnering with several Chinese internet firms to provide updates and support for the aging OS in that country – past the 8th April deadline. Meanwhile there has been speculation that Microsoft is prepping a version of Windows 8.1 that will be distributed for free. The 'Windows 8.1 with Bing' OS could be used to make 'Bingbooks' at Chomebook rivalling prices suggests The Inq.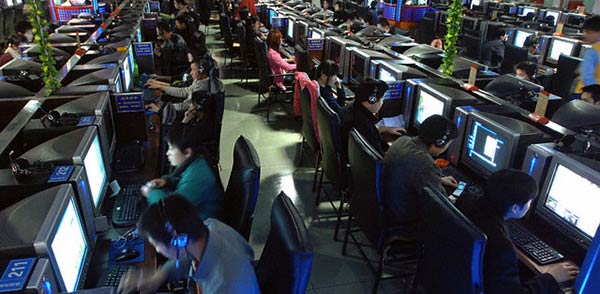 China contains lots of PCs with Windows XP on them. It is apparently widely pirated and installed upon nearly 60 per cent of the systems which connect to the internet in China. As well as the piracy problem there is a big security problem though, as 70 per cent of the computers sporting Windows XP haven't ever patched their systems with Windows Update in the past 13 years, according to Microsoft.
From a machine translation of Microsoft's Weibo post you can see that Chinese internet giant Tencent is going to provide extra security to Windows XP users. Also Microsoft reminds users of the enhanced utility and security of its new OSes. Perhaps they can install...
Windows 8.1 with Bing
Just before the weekend we saw a few rumours about a Windows 8.1 SKU called 'Windows 8.1 with Bing', being free or available at cut price. Pundits have guessed that this version of Windows might make money for Microsoft by bundling Bing services. In the US users can get 'rewards' by using the Bing toolbar – perhaps that toolbar installation would be an important part of the free OS offering.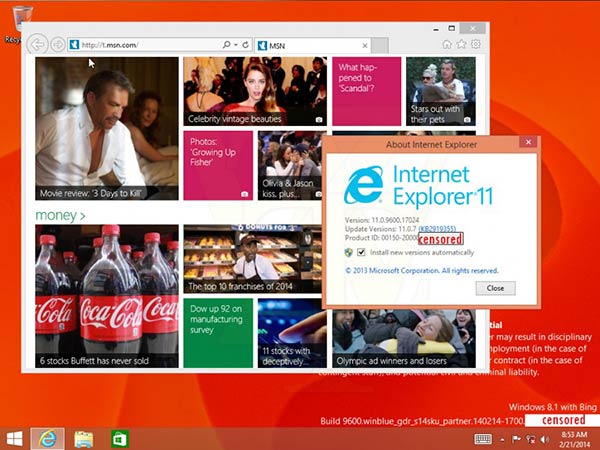 ZDNet's Mary Jo Foley has asked her contacts about this edition of Windows and it seems, for now, like it is "a kind of placeholder for the future when consumer operating systems are, basically, free". So it is an interesting development that is being worked upon but not ready for prime-time. However, if Microsoft want to combat Google's ChromeOS with a free versions of Windows, sooner would be better.