Just ahead of the weekend major US credit card issuers acted to ban the purchase of Bitcoin and other digital currencies. Fortune reports that the Bank of America started the ball rolling on Friday, followed shortly by the likes of JPMorgan, Citigroup, Capital One and Discover. Apparently those companies are behind the USA's top five credit cards. The reason for the ban was said to be to prevent money laundering, and decrease both financial and legal risk.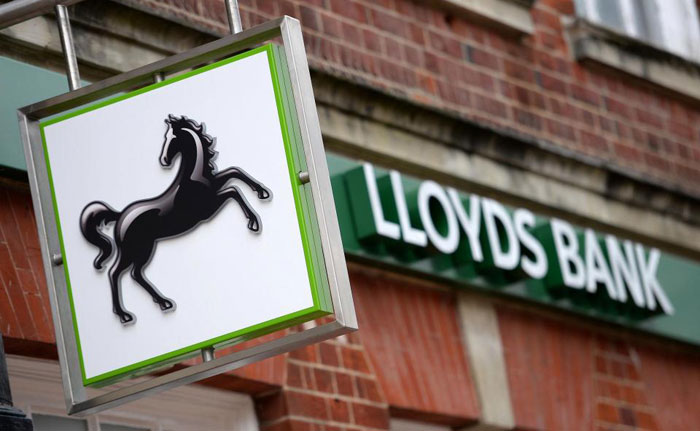 Today we see, via The Guardian, that UK banks have started to implement similar credit card purchase restrictions. "Across Lloyds Bank, Bank of Scotland, Halifax and MBNA, we do not accept credit card transactions involving the purchase of cryptocurrencies," a spokeswoman for the Lloyds Banking Group said.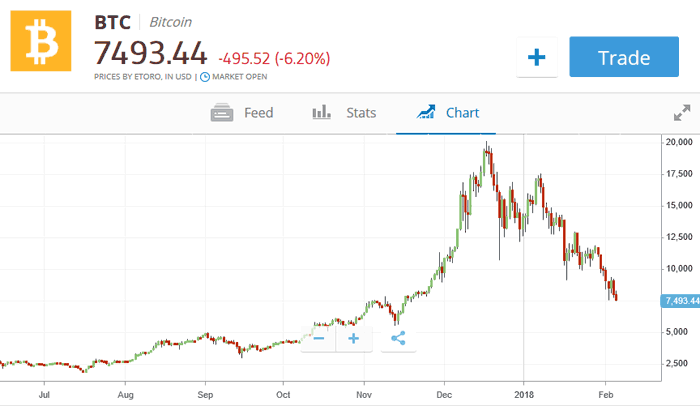 2017 was a year of spectacular growth in value for Bitcoin and similar cryptocurrencies. However, as we pass into the second month of 2018, the BTC chart, for example, isn't looking so healthy. Investment guru Warren Buffett warned that the Bitcoin boom will "come to a bad ending" and the chart is indeed following a familiar asset bubble formation. BTC peaked at over $20,000 in December 2017 but at the time of writing it is valued at $7,293. Look at the shape of the actual BTC price to date above, and compare it to the Schroders produced chart from October last year, below.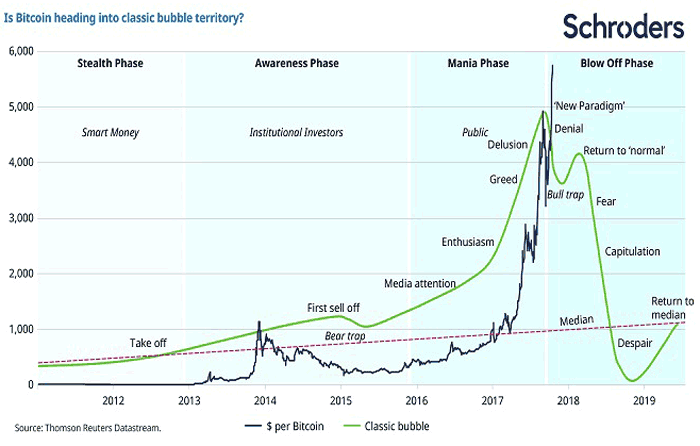 Schroders chart from October 2017
Considering the classic bubble chart above, perhaps graphics card prices will become much more affordable in 2018. If the chart plays out there should be a divestment of GPU mining resources, at least by summer, when the BTC value approaches 'despair' levels.