At the weekend IBM announced that it had reached an agreement to acquire Red Hat. Provided all regulatory hurdles are satisfied, the acquisition will complete in H2 2019. IBM will purchase all of the issued and outstanding common shares of Red Hat for $190.00 per share in cash, making the deal worth approx $34 billion. Red Hat shares were $116.68 each at close on Friday, so its shareholders will surely start the week with some cheer. This is IBM's biggest deal ever and the third largest in the history of US Tech companies.
"The acquisition of Red Hat is a game-changer. It changes everything about the cloud market," said Ginni Rometty, IBM Chairman, President and CEO. "IBM will become the world's #1 hybrid cloud provider, offering companies the only open cloud solution that will unlock the full value of the cloud for their businesses."
The current Red Hat CEO, Jim Whitehurst, will join IBM's senior management team. Whitehurst made his own statement about the deal, saying that as part of IBM, Red Hat will benefit from "a greater level of scale, resources and capabilities to accelerate the impact of open source". IBM and Red Hat have already worked closely together for approx 20 years.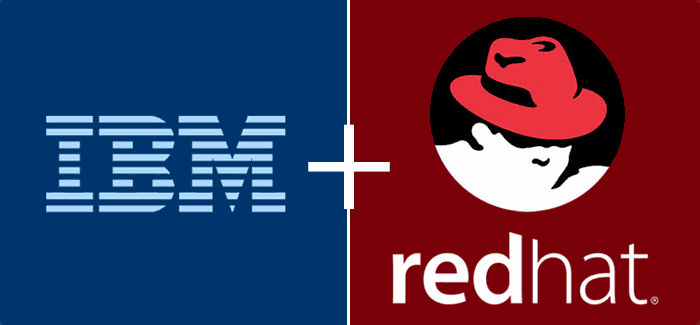 Red Hat currently has partnerships with IBM's cloud rivals such as Amazon Web Services, Microsoft Azure, Google Cloud, Alibaba and more. However, IBM says that it is "committed to being an authentic multi-cloud provider," and will support open source wherever it runs.
As mentioned in the intro, this is the third largest US tech industry deal in history, charting below the $67 billion merger between Dell and EMC in 2016, and JDS Uniphase's $41 billion acquisition of optical-component supplier SDL in 2000. This year the biggest deals so far seem to be in open source software, as evidenced by Microsoft's $7.5 billion purchase of GitHub, and Salesforce's $6.5 billion acquisition of MuleSoft.
With this purchase planned for 2019, IBM will cautiously pause share buybacks for 2020 and 2021, but the dividend won't be affected.