Yesterday evening AMD published its 2015 Fourth Quarter and Annual Results. The results show a continued downward trend in overall revenue but there are early signs that things are turning a corner as losses narrow, with improved margins, and optimism over next-generation products coming from the company. However the markets don't like 'jam tomorrow' and AMD shares have fallen 6.2 per cent in afterhours trading, following a day when they had already lost very nearly 4 per cent of their value.
The headline numbers from AMD's latest set of (Q4 2015) results are; revenue of $958 million, an operating loss of $49 million and a net loss of $102 million (13 cents per share). That revenue figure is 10 per cent lower than the previous quarter and 23 per cent down year-on-year. AMD explains the recent quarterly dip on seasonally lower sales of semi-custom SoCs and the FY2015 decline on lower client processor sales - the decline of the PC industry.

Looking at positive signs, AMD's Q4 2015 gross margin climbed to 30 per cent but in the FY2015 figures this measure was significantly impacted by an inventory write-down of $65 million (selling off older generation APUs at a loss). Also losses are trending smaller thanks to the improved margin and lower operating expenses. AMD's cash position was slightly improved at $785 million and its debt remained flat at $2.26 billion.
AMD CEO Dr Lisa Su made the following upbeat statement: "AMD closed 2015 with solid execution fuelled by the second straight quarter of double-digit percentage revenue growth in our Computing and Graphics segment and record annual semi-custom unit shipments." As most HEXUS readers will be aware, there really should be some particularly tasty AMD branded jam tomorrow, but it is not arriving until summer in the shape of the Polaris GPUs and probably later in the year with Zen CPUs/APUs.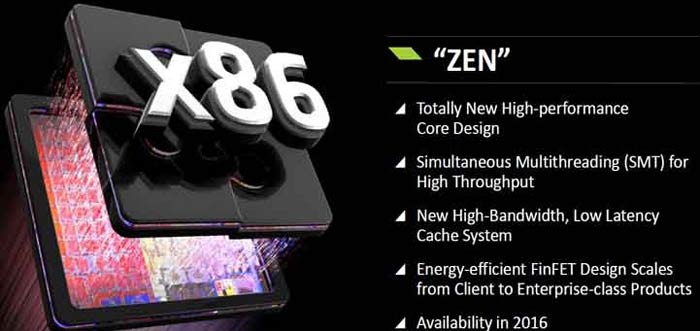 While a weaker outlook was forecast for Q1 2016 than previously, AMD has still released interesting new products in recent months including; its first 64-bit ARM based product – the AMD Opteron A1100 SoC, the Radeon Software Crimson Edition, it is collaborating with Dell and Oculus to equip Oculus Ready PCs with AMD Radeon GPUs, and continued to release Radeon 300 Series graphics cards at crucial price/performance points like the Radeon R9 380X GPU.