Mobile phone maker Nokia is selling its main HQ in Espoo, Finland for €170 million. The buyer is Exilion Capital, a Finnish property and investment group who will sign a long term lease allowing Nokia to continue to use the 48,000m2 of offices and associated parking spaces. The amount of money Nokia will spend on leasing the property remains under wraps.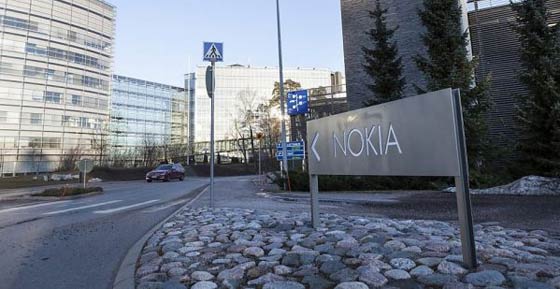 In a press statement on Nokia's website today Timo Ihamuotila, CFO, Nokia said "We had a comprehensive sales process with both Finnish and foreign investors and we are very pleased with this outcome. As we have said before, owning real estate is not part of Nokia's core business and when good opportunities arise we are willing to exit these types of non-core assets. We are naturally continuing to operate in our head office building on a long-term basis." This sounds nice and sweet but Neowin reports that a couple of months ago Nokia was expecting to be able to raise quite a lot more, between €200 million and €300 million, from the sale.
Nokia has had its HQ in this building, designed by architect Pekka Helin, since 1997. At that time Nokia was really on the rise and it became the number one mobile phone maker in 1998. It remained a leader until recent years, with the smartphone market growing and being dominated by rivals. The Finnish company has been left trailing behind in the smartphone revolution and had to tighten its belt and make cuts. Over 40,000 staff have been cut from Nokia operations since 2010.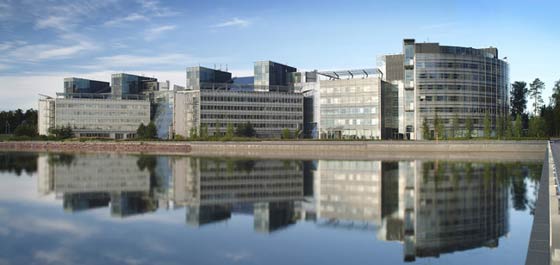 As all HEXUS readers will know Nokia has bet its shirt on the Windows Phone mobile platform, which has enjoyed a welcome boost recently with the release of Windows Phone 8 and the selling-off of lots of very capable WP7.5 handsets at bargain basement prices. However Windows Phone is still the number 4 mobile OS after Andoird, iOS and BlackBerry in the most recent US stats.
Less than a week ago we reported that AMD planned to sell of its large 58-acre campus in Austin. Texas. This was a very similar sell and lease deal to provide a short term cash injection to reduce any debts and aid in restructuring.
Nokia's Q3 results showed the company had €3.5 billion net cash in reserve which, while large, was a 30 per cent drop on the same time last year.