Having been implicated of sharing confidential information in an alleged insider-trading case, GlobalFoundries has today announced that chairman Hector Ruiz will take a voluntary leave of absence, effective immediately, before resigning from the company in January.
Ruiz is said to have submitted his resignation in September with an effective date of January 4th 2010.
What's surprising is the speed at which the ex-AMD CEO and now ex-GlobalFoundries chairman has been abruptly removed from the semiconductor foundries' website - a move that suggests the AMD spinoff is keen to rapidly distance itself from those who've been caught up in the case.
Here's how the GlobalFoundries leadership team was portrayed earlier in the year: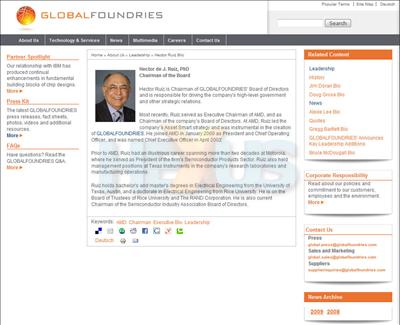 The URL to what was once Ruiz's profile now leads to an unaccessible page, leaving CEO Doug Grose at the top of the leadership team: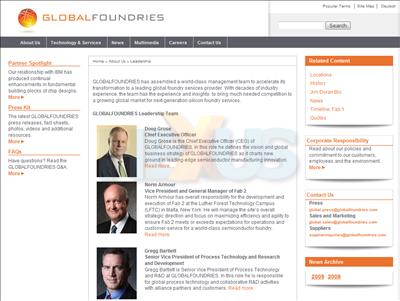 More to follow...