Chris Hook, currently employed as Senior Director, Global Product Marketing at AMD, according to his LinkedIn profile, has decided to leave AMD for pastures new. Hook joined ATI back in 2001 and quickly progressed upwards through the company, which was bought up by AMD in 2006. His major roles over those 17 years have all been in marketing and PR positions.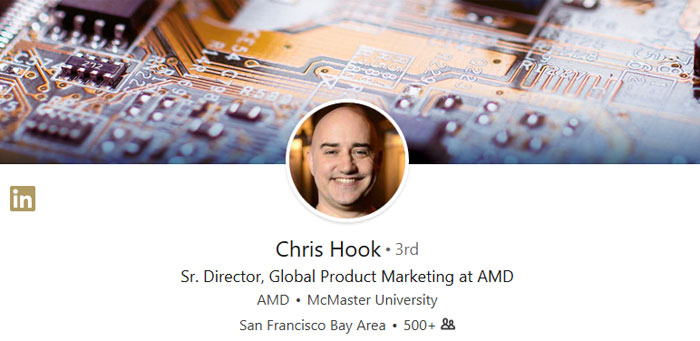 In a Facebook post, now seemingly inaccessible but saved by VideoCardz, Hook wrote a lengthy status update about his career at ATI/AMD and his mixed feelings about moving on. Looking back at the start of his career at ATI, Hook reminisces about there being a company smoking room, transistor sizes being measured in microns, and 320x240 pixel graphics displays being considered 'high res'.
Getting closer to the present day, Hook, says that "The most rewarding experience I had at AMD was reigniting Radeon over the past couple of years with Radeon Technologies Group, growing its market share from high teens to low thirties, and achieving a record revenue quarter late last year." Sharing appreciation for his experience at AMD, Hook added, "It was a ton of work, but I've never had so much fun, visited so many great places, or worked with such amazing people."
From his Facebook sign off it sounds like Hook is already taking a break, before starting a new role at some other company at the end of April. We don't get to hear about what the new position / business is, however Hook promises to share info on his 'new opportunity' in the coming weeks.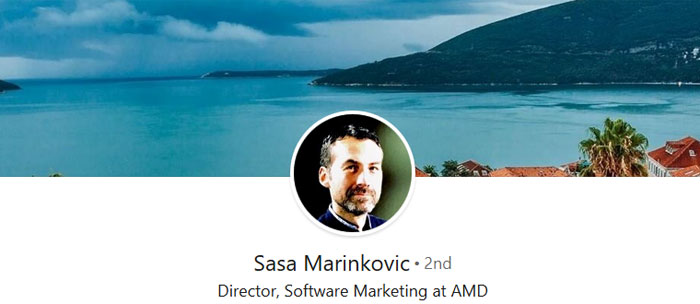 So, what will happen at AMD to fill the Chris Hook shaped void? Sasa Marinkovic, the current Director of Software Marketing at AMD, will step into the vacant position. Interestingly, Marinkovic started at ATI back in 1996 as a Senior ASIC product manager before diverting off through various marketing functions from 2005 onwards.