Tech market research outfit Jon Peddie Research (JPR) has published its latest quarterly market watch report on GPUs. The overall picture is very positive with shipments in the market as a whole "up a whopping 20.4 per cent, from last quarter." All the major GPU vendors gained but if you look at the market share only Nvidia saw a positive in the most recent quarter, according to this study.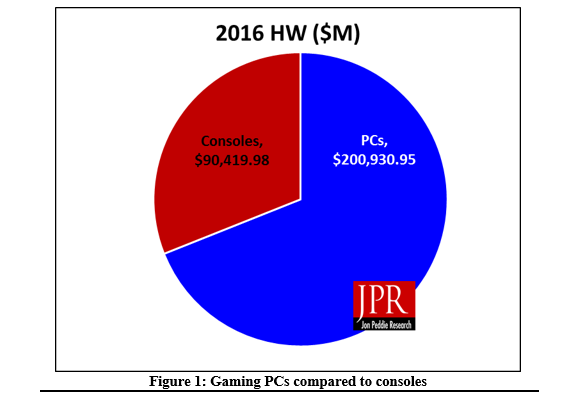 In summary and in rounded figures, overall GPU shipments increased 20 per cent from last quarter; AMD increased 15 per cent, Nvidia increased 39 per cent, and Intel increased 18 per cent. Year on year total shipments were static however, up a barely noticeable 0.3 per cent with a slight balance change in favour of mobile GPUs. While Q3 is traditionally strong for GPUs, the 10 year average quarter to quarter uplift for this period is nearer to 10 per cent.
JPR reports that the significant quarter to quarter gain observed was thanks to both gaming and data centre sales. In PCs the gaming sector is said to be ticking over nicely, offsetting general purpose PC shipments with improved ASPs and margins.
Beyond the overall shipment uplift and per-company gains mentioned above, the following key statistics were highlighted by JPR as being of particular note in the most recent quarter:
The attach rate of GPUs (includes integrated and discrete GPUs) to PCs for the quarter was 146 per cent which was up 14.96 per cent from last quarter.
Discrete GPUs were in 34.84 per cent of PCs, which is up 7.06 per cent.
The overall PC market increased 8.09 per cent quarter-to-quarter, and decreased -5.37 per cent year-to-year.
Desktop graphics add-in boards (AIBs) that use discrete GPUs increased 38.16 per cent from last quarter.
Q3'16 saw a decrease in tablet shipments from last quarter and saw notebook sales out sell tablets for the first time in three years.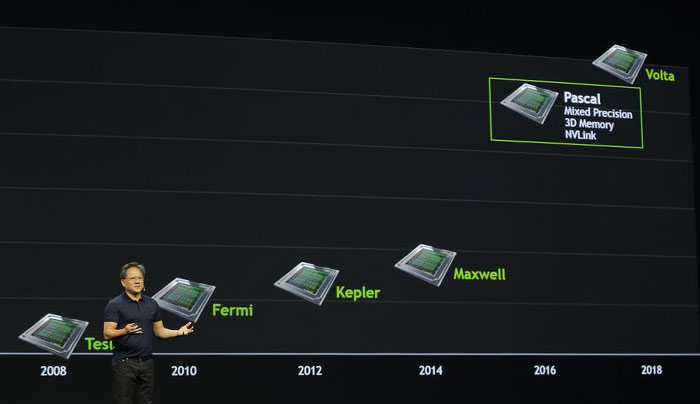 Comparing company performance is also interesting. While all gained thanks to the larger 'pie', Nvidia's market share increased 2.2 per cent from last quarter, Intel lost 1.6 per cent market share from last quarter, and AMDs overall share decreased 0.6 per cent, from last quarter. The handy table from JPR, below, helps to quickly illustrate the competitive landscape and recent changes.

For a deeper dive into the figures, company by company its worth a look at the source report from JPR.