Intel will open up its newest chip making facilities to companies wishing to make ARM-based SoCs. In an ARM blog post the move "to accelerate the development and implementation of ARM SoCs on Intel's 10nm process" was confirmed. With the agreement in place, said to be the start of a "long-term, mutually beneficial partnership" with the Intel Custom Foundry, companies will be able to make use of to ARM Artisan physical IP, including POP IP, optimised for Intel's 10nm process.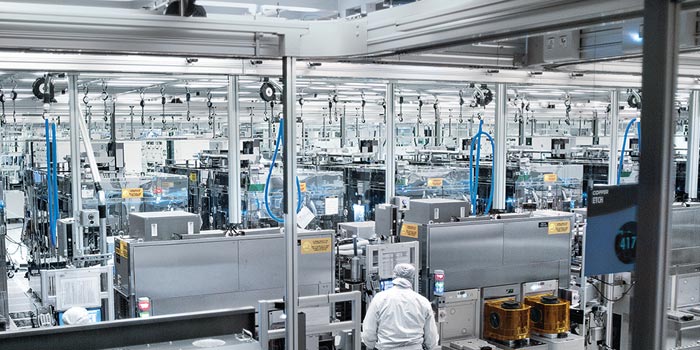 Following the announcement, the ARM Artisan platform will be available at all the world's major foundries. Intel says that the ARM agreement is yet another expansion of the design platforms it offers. Intel first agreed to manufacture chips for a third party back in 2010. However, back in 2010 Intel was still full of bluster about being able to become king of the mobile market and create chips to out-perform all ARM chips.

With the ARM Artisan physical IP, including POP IP, Intel Custom Foundry will be able to manufacture "the most advanced ARM cores and Cortex series processors". At the same time it will be able to achieve best-in-class PPA (power, performance, area) to make some of the best performing, efficient ARM SoCs available.
The ARM Artisan platform includes:
High Performance and High Density Logic Libraries
Memory Compilers
POP IP (for future ARM premium mobile cores)

LG has already signed up
In an Intel blog post the VP Technology and Manufacturing Group, Zane Ball, said that the Korean electronics giant LG has signed up to be a customer. In particular LG will "produce a world-class mobile platform based on Intel Custom Foundry's 10 nm design platform," wrote Ball.