Jon Peddie Research (JPR), a research and consulting firm specialising in graphics and multimedia, has revealed the Q2 2014 estimated graphics shipments and suppliers' market share in its Market Watch quarterly PC graphics report, via TechPowerUp. The report shows that Nvidia has managed to claw back market share from AMD over the year, resulting in a 7 per cent decrease in AMD's overall unit shipments whilst Nvidia and Intel gained 12.9 per cent and 11.6 per cent respectively.

The report highlighted an almost flat attach rate of GPUs to PCs of 155 per cent (up 2 per cent), and states that 32 per cent of PCs tracked last quarter had discrete graphics, meaning that the other 68 per cent are using embedded graphics. The overall PC market saw an increase of 6.9 per cent quarter-to-quarter, though the figure was down 2.6 per cent year-to-year.
With the third quarter typically up from the previous quarter on average, GPUs are traditionally a primary indicator of the PC markets and most of the vendors are guiding cautiously for Q4 2014. The Gaming PC segment was a bright spot in the market in Q3, and the report especially points out strong sales of Nvidia's new high-end Maxwell GPUs, lifting the ASPs (average selling prices) for the discrete GPU market.
"Q3 2014 saw a flattening in tablet sales from the first decline in sales last quarter. The CAGR for total PC graphics from 2014 to 2017 is up to almost 3%. We expect the total shipments of graphics chips in 2017 to be 510 million units. In 2013, 454 million GPUs were shipped and the forecast for 2014 is 468 million," JPR wrote.
AMD's APU shipments were up 10.5 per cent during the last quarter, but the firm lost 16 per cent in the notebook market. It's discrete GPU shipments also decreased by 19 per cent, though its notebook discrete shipments were up 10 per cent.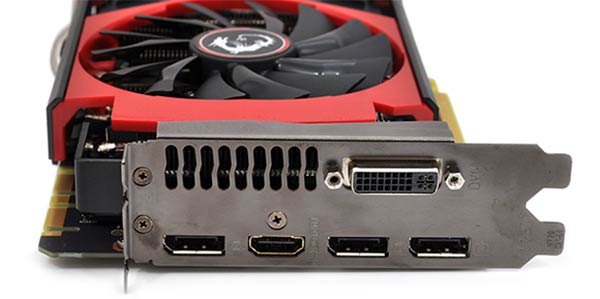 In contrast, Nvidia's desktop discrete shipments were up 24.3 per cent quarter-on-quarter, and notebook shipments of the company jumped 3.5 per cent, resulting in its overall increase of 12.9 per cent. Intel's desktop GPU shipments remains stagnant (down 0.3 per cent), but its notebook shipments saw a growth of 18.6 per cent.
"Year-to-year this quarter AMD's overall PC shipments decreased 24%, Intel increased 19%, Nvidia decreased 4%, and the others essentially are too small to measure," JPR observed. "Total discrete GPU (desktop and notebook) shipments from the last quarter increased 6.6%, and decreased 7.7% from last year. Sales of discrete GPUs fluctuate due to a variety of factors (timing, memory pricing, etc.), new product introductions, and the influence of integrated graphics. Overall, the trend for discrete GPUs has increased with a CAGR from 2014 to 2017 now of 3%."
Do readers think that the sales swing offers a fair reflection on how compelling the respective red and green team offerings have been over the last 12 months?