IBM will offload its chip manufacturing division to Global Foundries and pay $1.5bn for the privilege of doing so, reports Reuters. Big Blue is divesting itself of the loss-making chip manufacturing unit to focus upon semiconductor research, software and cloud computing. The deal means that IBM won't have to invest more in upgrading the loss-making (coincidentally about $1.5bn lost per year) operation.
As a result of the deal IBM will take a $4.7bn charge in the third quarter, reveals the official press release about the new business arrangements. That sum includes asset impairment, divestment costs and the $1.5bn for GloFo, paid over the next three years. Meanwhile GloFo will become IBM's exclusive server processor semiconductor technology provider for 22 nm, 14nm and 10nm semiconductors for the next 10 years and gain "substantial intellectual property including thousands of patents".
Current IBM employees will be safe in their jobs at IBM's manufacturing operations in New York and Vermont but now be employed by GloFo. However a small number of semiconductor server group employees will remain with IBM. GloFo has expenditure plans of approximately $10 billion for 2014-2015 and most of that money will be used to develop the New York facility.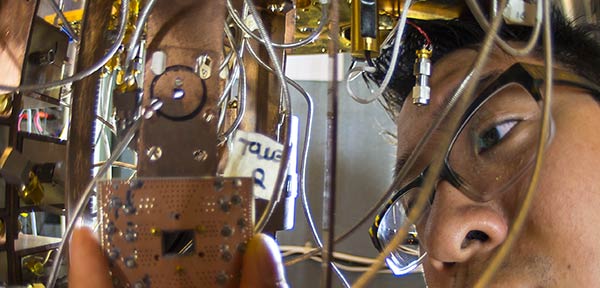 IBM scientists explore post-silicon semiconductor materials
As IBM focuses upon fundamental semiconductor, material science research and software the chip making operations will be looked after by its exclusive provider, Global Foundries.
Shortly after the deal news came out IBM released its third quarter results showing a 17 per cent drop in profits. While an admittedly disappointing result, IBM still made $3.5bn in profit from revenues of $22.4bn, reports the BBC. The firm is optimistic about its new non-manufacturing direction.