Intel has beaten Wall Street estimates for both profits and revenue with its second quarter earnings. The eyebrow raising result is largely thanks to an amount of pep evident in the PC market, reports the Wall Street Journal.
The chipmaker reported profits of $2.8 billion, up 40 per cent year-over-year, beating previous estimates. Out of its £13.8 billion of revenue in total, the company's PC client group pulled in $8.7 billion, a 6 per cent climb year-over-year, and it set a new quarterly record for unit sales, which increased by 9 per cent. However, Chipzilla's Mobile and Communications Group continued to underperform, with revenue slipping 85 per cent year-over-year to $51 million.
Intel has also predicted another jump in revenue in the current quarter, and outlined plans to add $20 million to its share repurchase program, along with intentions to buy back $4 billion of shares in the current quarter alone. "This change in our capital structure is the continuation of a multi-year focus on creating value and returning cash to our shareholders, and reinforces our confidence in the business," said CFO Stacy J. Smith in a statement.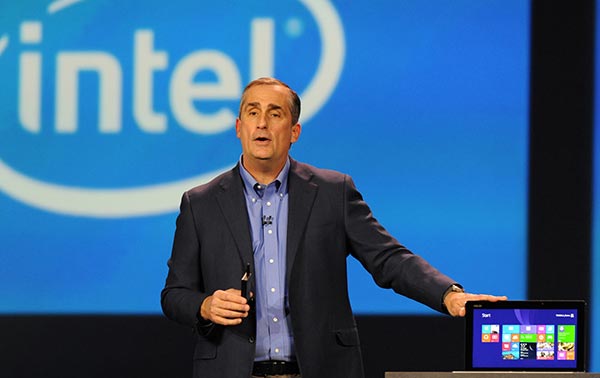 Enterprise and SMB PC refresh drive

The improved outlook also leads Intel to now expect five per cent revenue growth for the full year, a huge improvement from a previous prediction of essentially flat sales. The company stated last month that business PC purchases will continue to be the main drive for sales and revenue. CEO Brian Krzanich said that this momentum should continue among business buyers but the consumer PC market will remain a challenging environment. "The installed base of PCs that are at least four years old is now roughly 600 million units, and we are seeing clear signs of a refresh in the enterprise and small and medium businesses," Krzanich said in a conference call with WSJ.
Krzanich also reassured industry watchers that Intel is expecting the first systems based upon the next-gen Broadwell chips to be on the shelves in time for the Xmas shopping season.