Cambridge based chip designer ARM Holdings Plc. has today released its earnings report for 4Q13 as well as the full year 2013. The company reported £189.1 million in revenue (£0.053 per share) in its fourth quarter financials, an increase of 30 per cent over the same period last year. A 19 per cent increase in its quarterly pre-tax profit to £95.5 million was also reported in ARM's financial statement.
While ARM's email to us stressed the record amount of revenue, profits and licence revenues in Q4 the markets weren't that impressed as royalty revenue growth decelerated. In 4Q13 ARM signed 26 processor licenses with claims of 2.9 billion chips shipped, up 16 per cent year on year. However "wider industry weakness especially in the sales of chips into premium smartphone and tablets" slowed royalty increases down.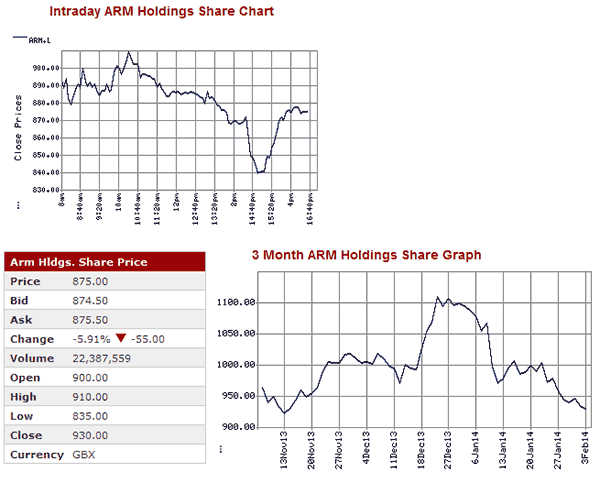 So what can it do in the face of this industry weakness? "ARM's strategy is for our technology to continue to gain share in long‐term growth markets, such as smartphones, tablets, enterprise equipment and embedded computing, and to increase the royalty percentage ARM receives from each device," said ARM's Simon Segars in a post-results statement emailed to HEXUS. However looking just at smartphones Reuters thinks the market for top end models such as from Apple and Samsung is saturated right now.
Also ARM hopes to make more from each chip sold at the high end and the growth of royalty income to get back up to speed with a generally anticipated improvement in the semiconductor industry. "ARM saw good progress in Q4 as our latest technology was chosen by major companies in all our target markets, with further licenses signed for our latest ARMv8‐A processors, Mali graphics processors and physical IP technology. These design wins will help to drive ARM's future royalty revenues," said the statement with the results.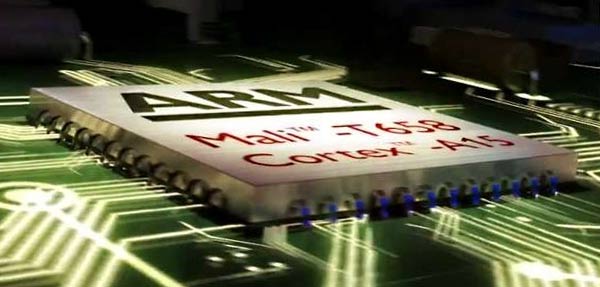 Looking ahead ARM will grasp opportunities to compete in new markets and invest in R&D and infrastructure as a foundation for future growth. CFO Tim Score said that strong demand was still emerging from manufacturers discovering new uses of ARM tech in devices as diverse as networking, servers and wearables.