A new report published by Jon Peddie Research (JPR) suggests that sales of PC hardware to gaming enthusiasts is on the up despite the overall PC market decline we so often hear about. "PC gamers continue to buy and build with a fervency that could be compared to motorcycle, 4X4, and sports car enthusiasts, always looking for more speed, power, utility, and handling," surmised the report. For PC gamers the 'good enough' mindset behind portable devices and tablets just doesn't cut the mustard.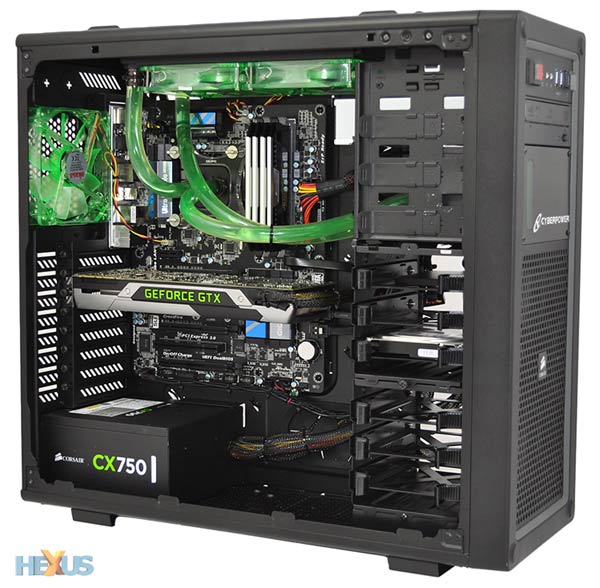 With more casual PC users shifting their purchasing power towards smartphones, tablets and ultra-portables, Jon Peddie, President of JPR said "Not only is gaming becoming an even more important purchasing influence of PC sales due to the offloading of more basic functionality to smart devices, but we are forecasting growth in the most expensive discrete graphics products. We are also impressed with the embedded graphics offerings this generation and going forward."
Another senior analyst at JPR, Ted Pollak, said that enthusiast PC gamers will indulge in high expenditure in anticipation of some new games releases. A specific title, Bohemia Interactive's ARMA 3, was mentioned; "we are estimating over $800 million of PC builds influenced primarily by this title," asserted Pollak. He explained that this upcoming game will be highly demanding in the CPU department and throwing a new GPU at the game "is not enough this time around".
The new JPR report has sought to put some figures on its optimistic PC gaming hardware analysis. Please see the table below for John Peddie's projections:

Compounded Annual Growth Rate (CAGR) projections by year for the PC gaming hardware market.
The analysts think that as X86 tablets grow in popularity and new living room PC gaming expands with smaller more powerful PCs people will aspire to use the unassailable power of an expandable/upgradable PC to experience the best in ultra-high resolution graphics. JPR's Worldwide PC Gaming Hardware Market report covers data from 33 countries and notebooks, desktops, DIY, and accessories.