Despite all the new tablets and phones about to be launched ARM is expecting a slowdown in sales in the second half of this year. ARM makes money from royalty payments every time a manufacturer makes and sells a microchip based upon its technology. The first half of 2012 wasn't very hot for ARM as many big customers' smartphone sales have been depressed. There is traditionally an uplift in sales towards the end of the year as gadgets are bought as Christmas presents. However ARM fears the Xmas effect will also be subdued this year. ARM Chief Executive Warren East said "Many of the chip companies are indicating that they are not expecting an uplift and mathematically that will hit us".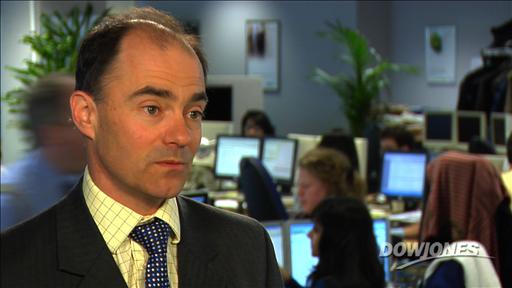 Recruitment plans stifled
With lower sales expectations in mind ARM Chief Executive Warren East has reduced the scope of the company's recruitment plans this year. The Cambridge-based company has hired more than 200 engineers a year over the last three years. "We would have liked to do more this year but the uncertainty of the business climate has made us hold off," said Mr East. In a further cost-conscious move the company will alter the balance of recruitment more towards new graduates than experienced engineers.
Deutsche Bank sticks das boot in
Following the downbeat interview with Warren East on the FT.com site, this morning Deutsche Bank has downgraded ARM from hold to sell and revised its price target for the chip firm. Previously Deutsche Bank had a target price for ARM of 465p; this has now been revised to 400p. Shares in ARM currently stand at 559p, down 14p today (-2.5 per cent).
Deutsche Bank's reasons for the downgrade are due to the following expectations;
Falling smartphone chip prices put pressure on ARM to keep level or reduce royalty rates
Windows on ARM sales will disappoint
Analysts at Deutsche Bank believe Intel is looking likely to grab more mobile market share in 2013+
Longer term
Warren East is more positive and optimistic for the long term fortunes of ARM. He sees more microprocessors needed as more things around the house become "smart". He calls it an "internet of things", where many household devices contain embedded sensors that can pass on that information and be controlled by smart devices. "These sorts of changes unfold over multiples of years. They may be a little slowed by economic cycles but they are an inexorable trend," he concluded.
The world's leading semiconductor IP company
Founded in 1990
Over 20 billion ARM based chips shipped to date
800 processor licenses sold to more than 250 companies
Today ARM technology is in use in 90% of smart phones, 80% of digital cameras, and 28% of all electronic devices.
Royalties received on all ARM-based chips
Gaining market share in long-term secular growth markets
ARM revenues typically grow faster than overall semiconductor industry revenues
Do readers think the reasons for the Deutsche Bank ARM downgrade are reasonable?