Size matters
Intel reckons two key growth areas for the otherwise flat desktop market are nettops and small form factor (SFF) desktops. So it has picked its annual premier partner summit to unveil a couple of new motherboards for these markets.
The nettop one is the D945GSEJT, more catchily codenamed Johnstown. It's expected to cost under $90 and be built into nettops starting at a price of $250. It comes with an Atom CPU built in has no fan and has a lower profile than its predecessors.
Here are a couple of shots of it and an example of a chassis.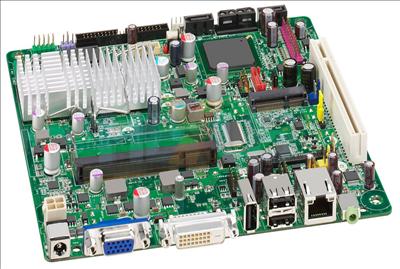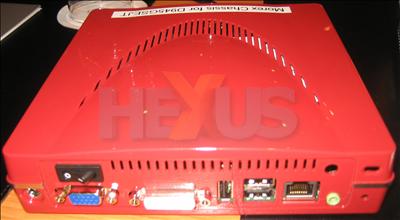 The SSF one is the DG41MJ, otherwise known as Mystic Lake. This is a mini-ITX board designed to accommodate Core processors up to 65W TDP.