Taiwan's MediaTek introduced its first gaming-targeted smartphone chips today. The new Helio G Series chipsets, Helio G90 and G90T, combine the latest CPU and GPU cores with ultra-fast memory and MediaTek's 'HyperEngine' technologies. Thanks to these design choices, MediaTek says that its G90 Series "tunes your entire smartphone for the best game-play with eye-popping image quality, smooth character movement and reliable network connections".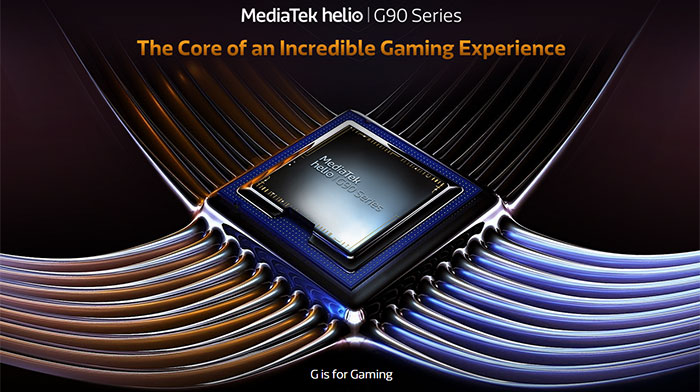 "G is for Gaming," says MediaTek, in case it isn't already absolutely clear. It is useful to dig underneath MediaTek's PR embroidery to find out the key specifications of the G90 Series and thankfully, the most important of these are bullet pointed in the infographic below.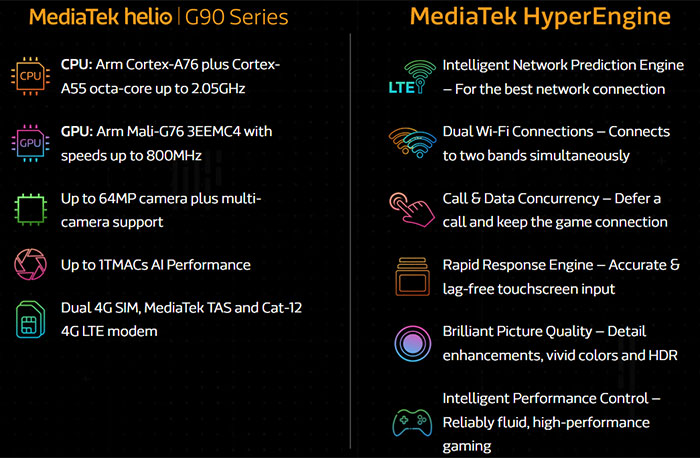 In more detail, the 12nm FinFET MediaTek Helio G90 Series use octa-core chipsets use Arm Cortex-A76 and Cortex-A55s running at up to 2.05GHz, plus Arm Mali-G76 GPUs with speeds up to 800MHz. Additionally, devices packing these processors can come with up to 10GB LPDDR4x-2133MHz RAM.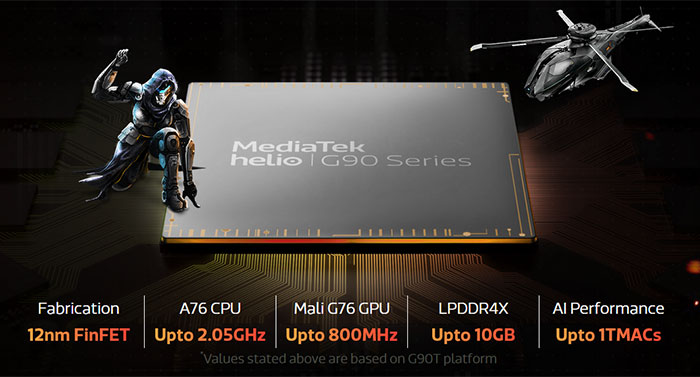 MediaTek's HyperEngine technology is a broad mix of supporting specs that MediaTek reckons enhance mobile gaming. It includes various network optimisation features, dual-Wi-Fi capability, low input lag tech, process prioritisation tech, and picture quality tweaks with support for HDR10 and more.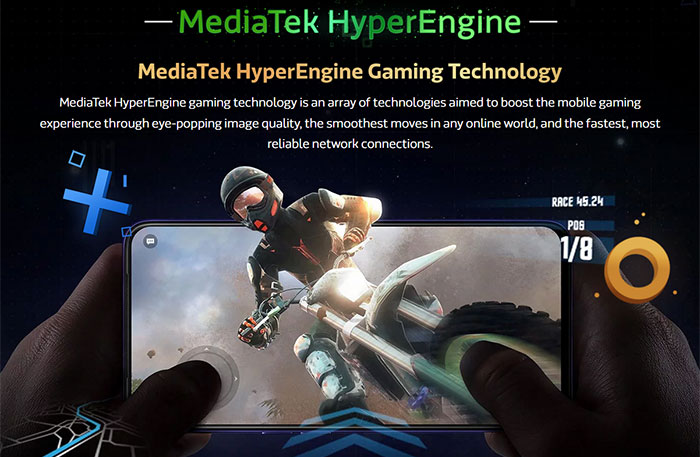 Other features worth mentioning are the support for Dual 4G SIM, MediaTek TAS and Cat-12 4G LTE. Those who like taking photos with their phones might be happy to see Helio G90 Series handsets with up to 64MP single camera - or 21MP + 16MP dual cameras, and 240fps video capture support.
At the time of writing it isn't made clear by MediaTek what the difference between the Helio G90 and G90T is (the G90T being the more powerful part). Also it would be great to know how many design wins MediaTek has but this, and pricing of partner-made Helio G90 Series powered devices, will surely follow later.