At a recent 2019 second quarter results conference call with investors, TSMC Vice Chairman & CEO, CC Wei, shared some illuminating insight (PDF file) with regard to TSMC's current fortunes, and its plans for the future.
At the current time, moving into Q3 2019, Wei says that TSMC has experienced some softening of demand, but is starting to see demand increase again. It is thought that upcoming premium smartphone launches and 5G development will both be good growth drivers for TSMC in coming quarters. Both these industries are lapping up TSMC's 7nm output and it expects its 5nm output to be similarly popular going forward.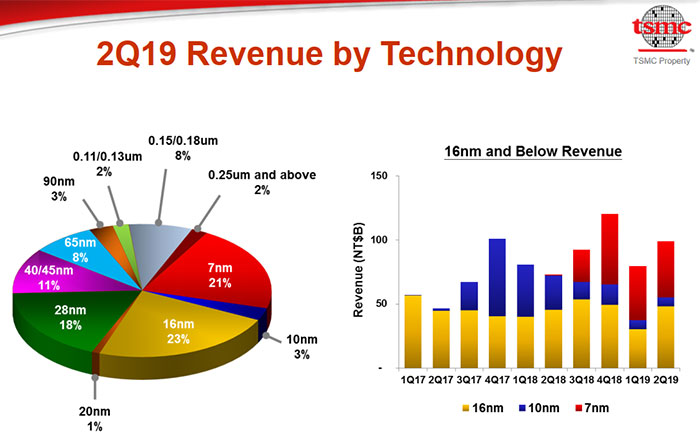 Then Wei moved on to talk about TSMC's 5nm and 3nm developments (referred to as N5 and N3 respectively, within the company). The VC and CEO highlighted that N5 technology has already entered risk production in Q1 this year, that customer takeout activity is underway, and volume production is scheduled in first half of 2020. N5 would deliver 80 per cent logic density gain, and 15% speed compared with the N7, asserted Wei. He went on to say that he believes that TSMC N5 "is the most advanced in the foundry industry with the best density, performance, power and transistor technology". N5 will be a large and long lasting node for TSMC, Wei told investors.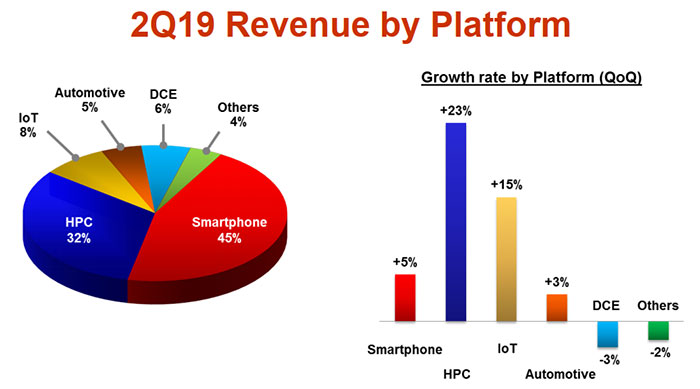 Moving on to 3nm, or N3 development, Wei said that "the technology development progress is going well, and we are already engaging with the early customers on the technology definition." With 3nm, TSMC expects to "further extend our leadership position well into the future," added Wei.
Wei's statement also included references and news about N7+ (now in volume production) and N6. On the latter investors were told that it offers 100 per cent compatibility with N7 design rules but delivers an 18 per cent logic density gain and cost advantages. N6 risk production is scheduled for Q1 2020 with customer tapeouts in H2 2020, and volume production before 2020 is out.