UPDATE, Tuesday afternoon, 22nd May:
The @Asus_Arez Twitter account has now been suspended. Forbes reports that the account was not officially associated with Asus, so there is no indication that the Arez branded cards will be pulled. It might be logical for Asus to phase out the Arez brand in time, as it spreads the marketing budget thinner, but with all the packaging and marketing already paid for, and the availability of the Arez product range imminent, now is not likely a good time for such action.
Original story, Tuesday morning, 22nd May: Asus Arez has quietly announced its own demise. In a Tweet on Sunday, the graphics card sub-brand for AMD GPU based products declared that "#ASUS #AREZ is coming to an end, #ROG is here to stay." In replies to its Twitter followers, Asus Arez explained that the move was simply because "GPP gave up," and hinted that Asus Arez graphics cards are now collectors' items. However, as they were scheduled for release "sometime in May 2018," I'm not sure if any reached retail.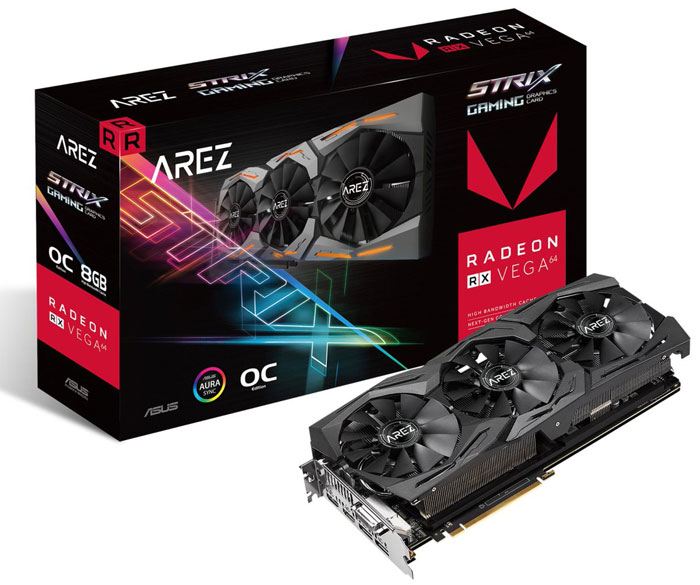 In the background to the above news, Nvidia's controversial GPP programme was officially canned just over a week ago. The demise of the GPP was admitted by Nvidia CEO Jen-Hsun Huang in a conference call with investors and analysts after the most recent set of financial results. If you want to read Huang's statement you can head on over to the HEXUS article about the new MSI MECH 2 Series AMD graphics cards from last week, and scroll down to the 'Nvidia GPP in the bin' section.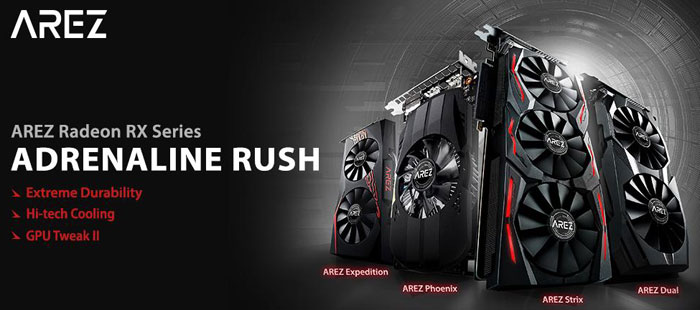 Asus was the first OEM we saw react to the Nvidia GPP. The Arez graphics card packaging only had a very small Asus logo in the lower corner. Furthermore, product shots revealed no Asus logos, just Arez ones. Forbes was among the first to note that Gigabyte produced AMD graphics products were no longer being Aorus branded. As for MSI, perhaps we will again see GAMING X products equipped with AMD GPUs.